With 2020 drawing to a close in just a few months — yes, we're relieved too — the design industry is busy thinking about what's coming next. Fall markets like High Point are where designers, makers, and editors alike come together to preview new collections and collaborations and discuss what the next season will look like. Though the spring markets were cancelled, fall events are happening in a new, socially distanced capacity, with all the usual fanfare for new launches still intact. Below, see some of our favorite brands who are launching new pieces this season, and be sure to shop our edit of the best of fall market.
Founded in 2003, Woodbridge has been built on a reputation of classic lines and timeless pieces. As a high-end brand offering casegoods, dining, and occasional furniture, Woodbridge focuses on top quality veneers and finishes combined with best-in-class construction. And for those looking for custom paint and custom upholstery offerings, Woodbridge's casegood selection is unparalleled.
Founded by American designer Karen Feldman in 1998, Artel produces beautiful handcrafted Bohemian crystal glassware in a mix of motifs, ranging from geometric patterns to nature scenes. All their products are mouth-blown and engraved by hand by Czech artisans using centuries-old techniques.
Casa Cosima is an exclusive collection of haute bohemian furnishings inspired by the interiors of international tastemakers. Recently, new linen and velvet colors have been added to Casa Cosima Upholstery and vibrant new pieces have been added to Casa Cosima Rugs. Also, the Casa Cosima Designers' Palette has been expanded to include custom painted chandeliers and pendants.
All of Stray Dog Designs' charming lighting and decor is handmade from high-quality and recycled materials. The close-knit team behind the brand produces uber-colorful lights, mirrors, stools, accessories, and much more. This season, we're proud to announce an exclusive line called Stray Dog Designs for Chairish, featuring their pieces in a select range of special colors and styles.
Schumacher was founded in New York in 1889 and has been synonymous with style, taste, and innovation for over 130 years since. As a fifth-generation business, it's become iconic in the design industry, known for manufacturing chic wallcoverings, fabrics, furnishings, and more. Today, the company has three divisions: Schumacher, which creates fabrics, wallcoverings, trim, furniture and home accessories; Patterson Flynn Martin, which creates rugs and carpets; and Schumacher Hospitality, which provides decorative products for the world's leading hotels.
Since 1929, Scalamandré has been considered a destination for fine design and all things beautiful. As one of the world's most prestigious fabric houses, they are known for their high-quality craftsmanship across every category, including precious silks, damasks, and velvets. Today, the core brands under the Scalamandré umbrella include Scalamandré itself, Old World Weavers, Grey Watkins, and Boris Knoll. Their extensive offerings include fabric and wallcovering brands as well as two fine furniture brands.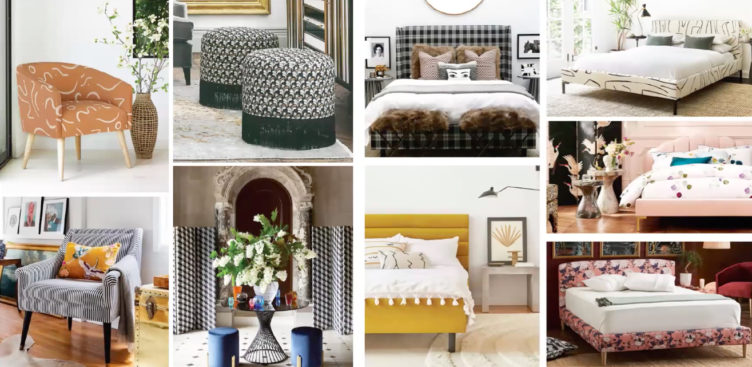 Cloth & Company, a women-led furniture brand founded by Meganne Wecker, aims to celebrate artistry by using technology to explore design in an unprecedented way. With all products made to order, Cloth & Company harnesses digital design to bring collections to market with quickly, without ever making a sample. Praised for revolutionizing the supply chain, Cloth & Company utilizes digital printing technology and traditional hand craftsmanship from their home base in Chicago to ship product to the consumer in just three weeks.
Lee Addison Lesley and Katherine Weeks Mulford are two Southern designers whose love of gemstones and statement jewelry prompted them to launch Addison Weeks in 2012. Originally in the jewelry business, the duo saw a need for luxurious and handmade gemstone hardware, which includes solid brass and all natural gemstones. The brand has developed a loyal following since the launch eight years ago and was listed as one of Oprah's Favorite Things in 2016.
Over 30 years ago, Ed and Abigail Voelker founded Abigails in Alexandria, Louisiana. In the years since, the family-owned company has become a leading importer of tabletop, decorative accessories and garden pieces. Although they're still based proudly in the South, Abigails maintains a market presence for their eye-catching pieces in Dallas, Los Angeles, Las Vegas, Atlanta, and High Point.
Atlanta-based Jaipur Living is led by Asha Chaudhary, daughter of founder N.K. Chaudhary, who created the company to connect the world with the beauty of Indian-made rugs. Connecting with local artisans, the brand offers flatweaves, naturals, transitional and modern collections. Today Jaipur is known for bold colors, inventive designs, and fashion-forward creativity.
Known for their wide array of wood and upholstered furniture in a mix of styles, Century Furniture has been a North Carolina institution for over 70 years. They're particularly well known for their licensed collections with top designers, including Thomas O'Brien, Charlotte Moss, Windsor Smith, Jesse Carrier & Mara Miller, Candice Olson, and Bunny Williams.
Founded and based in Detroit, Regina Andrew Design creates products with an obsessive attention to detail and a desire to deliver the unexpected. Their lighting and accessories run the gamut of styles, including pendants, table lamps, trays, and even sculptures. The brand is also environmentally focused, employing solar power at their offices and warehouses.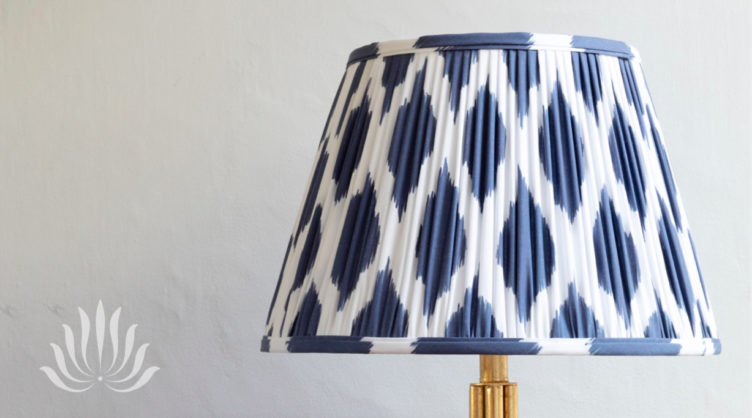 Sorella Glenn is redefining the traditional lampshade. Sisters Katy and Gracen, co-founders of this unique studio, have created shades that stylishly complement existing design schemes and even spark a fresh new style. Their debut collection is a carefully considered portfolio of patterns and forms, each hand-pleated and sewn in America, where craftsmanship is evident in every detail. These rich designs would brighten any room with their distinctive elegance and matchless style.
Family-owned Lantern & Scroll designs and produces all of its gas and electric copper lighting at their factory in South Carolina. For each lantern, a large sheet of copper is cut, bent, soldered, riveted, sanded, and finished. Today, their product line includes traditional styles found in cities like Charleston as well as more modern iterations of lantern design.
Doing Goods is known for its fun-filled collection of animal rugs, brass goods, textiles, and other lovable home accessories, inspired by travel around the world. All their animal-inspired rugs are hand tufted at their workshop in India, creating opportunity for local craftspeople and giving them a chance to share their artwork with the world.
Wildwood has been a leader in decorative lighting and furnishings since 1900, when it was founded by W.A. Bulluck in the small town of Rocky Mount, North Carolina. What began as a small furniture store has since evolved into an international brand, with artisans from Europe and Asia collaborating with American craftsmen and designers to craft globally influenced and handcrafted lighting and furniture.
Founded in 2004, Loloi Rugs started with just four employees, a small office in Dallas, and an idea to design and craft original rugs for the thoughtfully layered home. Today, Loloi specializes in hand-made wool rugs in beautiful designs with competitive pricing. These transitional, traditional, and contemporary rugs are offered in a wide range of vibrant colors to complement any type of room.