With spring design events sadly cancelled worldwide, furniture makers, antiques dealers, and specialty artisans alike have been looking for new ways to weather the storm. The tightly knit Round Top community is no exception, as the cancellation of the spring show left dealers seeking new ways to promote their wares and connect with designers and collectors. To get a lay of the land today in a place we all love, we spoke with Suzanne Coppola of Laurier Blanc about her business, her colleagues, and how she's making it work in light of ever-changing circumstances.
Be sure to shop our edit of chic pieces from the vintage and antiques dealers of Round Top here.
And to see a shoppable directory of dealers from the Round Top community, either click here or scroll to the bottom of this article.
How has the Round Top community been handling the cancellation of the spring show? How are dealers working together to survive the crisis?
This has been devastating for many of the dealers who show during the Round Top Antiques Fairs, which as you likely know is the country's largest antiques show. We just had a 40-foot high-cube European container land at our Houston warehouse and we were planning for 70% of that shipment to go straight to Round Top… then word spread like wildfire the very next day when announcements started coming in from the show owners. Many dealers (myself included) were planning on showing at multiple venues, so a large part of our revenue stream instantly disappeared. We had been planning to return to Marburger Farm Antique Show and also to show at The Compound during the entire two weeks of their show. I had also recently invested in an old cottage in nearby Oldenburg to stay in during the entire month of the shows.
My Belgian business partner Ronny Dumonceau and I immediately went to Round Top to survey the scene. Interior designers and buyers were already coming into town for early buying opportunities, while the dealers started to set up in some of the earlier fields. We talked with business owners and other dealers and found that everyone wanted to support each other in one way or another, from helping one another unload containers that were still arriving, to sharing resources and photography tips to start selling more on digital channels like Chairish and Instagram. The comradery within the Round Top community of dealers is extraordinary… it takes a special kind of person to be involved in antiques, as we're the ones usually crazy enough to pull out all the stops we do to curate some of the very best finds for our clients.
How have designers been shopping virtually while social distancing becomes the norm? How have they adjusted to being fully remote, and what tips do you have for designers just beginning to work this way?
I'm so grateful that my business already had a digital platform for selling, in addition to having a retail space. Exposure for my brand to a wider audience through Chairish has been invaluable as we've been finding that interior designers are still working on their projects. End consumers are also in a "nesting mode," so they're making purchases online for those things they've always coveted and finally have the time to organize their spaces and continue home projects. I'm so impressed with how the design community hasn't skipped a beat. Everyone is relying heavily on online channels to help them complete their projects — and delivery companies being considered essential businesses in most areas has been a key part of this success.
How has the coronavirus crisis affected inventory management? How has it been managing shipments and inventory?
We've certainly had challenges in being able to manage our inventory, but given that so many of our items are curated and then photographed for online sales as well as our retail gallery, this has been a helpful way for us to ensure that we're fulfilling the correct piece for our online clients. This is particularly true given the possibility that online sales may be the only way that we can have a consistent revenue stream for quite some time.
How have you personally adjusted your business to handle these current changes and the loss of spring shows?
Many many sleepless nights, puffy eyes, loan and grant applications in the beginning. Then, when I started talking with other business owners, I've found that there is a solid community within the world of antiques here in Round Top and that we're not alone in this. Most of us reached out to one another in those early days with the fear of total business failure looming. Our own staff has been tremendous in supporting the needs of the business and going above and beyond the call of duty to provide a seamless level of customer service as inquiries came over the phone and online, when we were previously used to having our main revenue stream being face-to-face business.
What's the one thing you'd want designers to know about how the community is weathering the storm?
The spring show is typically the best season for designers and buyers to find those special pieces for their projects and homes… and our inventory is already here! Now is the time to continue to support these small businesses and dealers, and in my case, for us to offer special pricing on pieces (or even wholesale) in order to maintain cash flow. This is critical for our ability to weather this economic storm.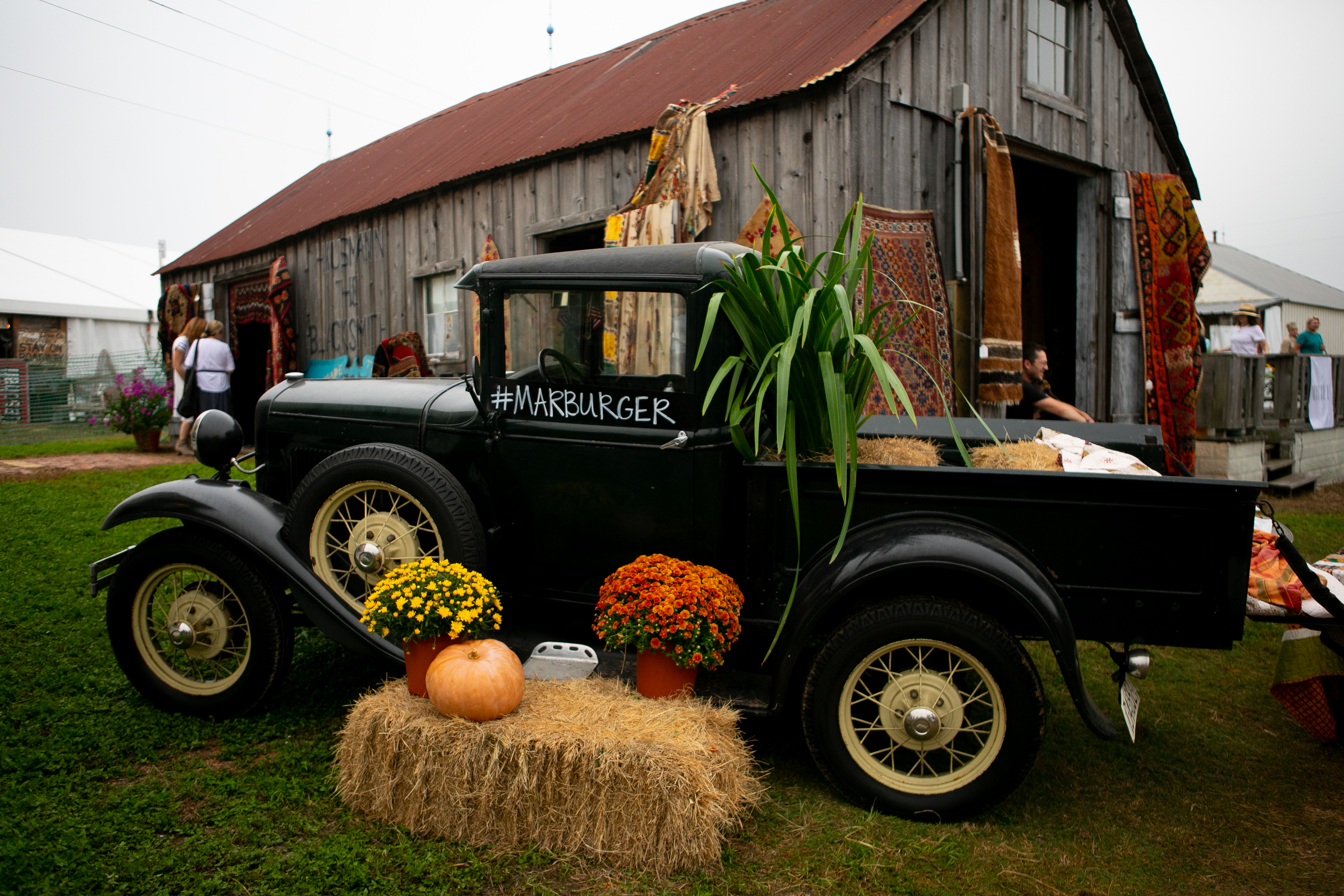 Do you think the current situation will have a lasting effect on the way designers shop for vintage and antique pieces?
I think the Covid pandemic will actually strengthen the confidence in the design community's ability to continue to curate very special pieces online. While people will always be able to appreciate the opportunity to consider a piece in person, having a vetted online outlet like Chairish where designers can choose from a wide variety of shops and dealers will enable them to find that very special piece that they're ultimately looking for, with the combined ease of shipping options.
Shop & Support Some of our Favorite Round Top Dealers