Known for expertly combining rich details and sophisticated furnishings in a way that's somehow elegant yet effortless, Robert Stilin is a noteworthy headliner in the ever-changing New York design scene. The AD100 and Elle Decor A-List mainstay has developed a reputation for serene, unfussy spaces that could be equally at home in East Hampton or the Deep South (both of which are represented in last year's monograph of his work). We caught up with Stilin to talk about his favorite design elements, his go-to color palettes, and the best ways to make a statement in your spaces.
And be sure to listen to Robert Stilin on the latest episode of the Chairish podcast, discussing the future of custom design in our evolving world.
SHOP ROBERT STILIN'S CHAIRISH FAVORITES >>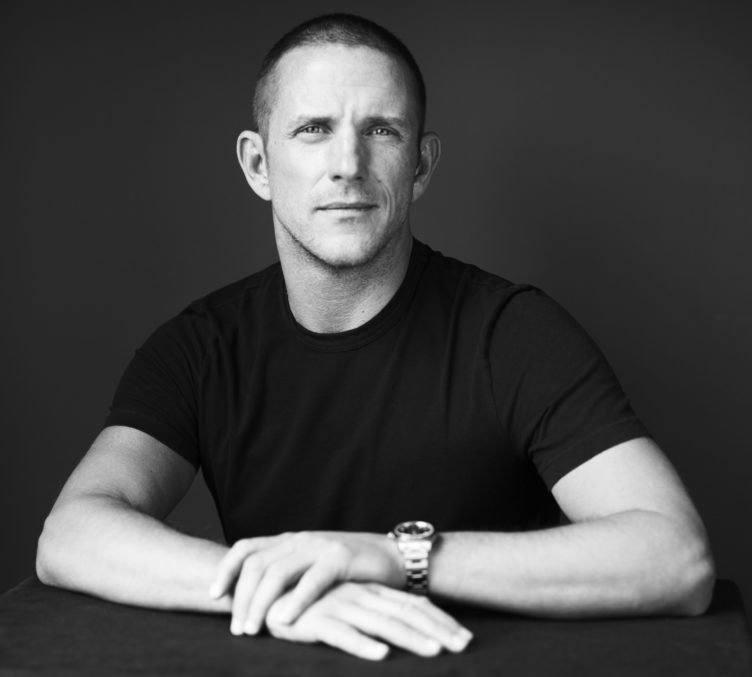 What do you love about shopping on Chairish? What are your go-to searches?
Chairish feels young and has a wide range of great vintage furniture, lighting, and accessories. In particular, I am always looking for an unusual vintage hanging light or sconce. My main search keywords tend to be things like Italian, French, 1940s, 1950s, lounge, and industrial.
On Design:
Favorite way to create a statement moment in a room:
Use an overscaled piece of art or unusual wall sculpture — even a vintage surfboard, leaned up vertically in a corner. Or mount it horizontally above a piece of art or TV when you have a long narrow space available.
Favorite iconic piece of vintage design:
The Arne Jacobsen vintage egg chair with original leather.
Design element that you think works in almost any space:
Vintage stacking stools that can work as side tables or extra seating. I just stack them in a corner and then anyone can grab one because they're light and easy.
Favorite decorating cheap thrill:
Paint!
Favorite fabric or textile to use for upholstery:
I love Loro Piana cashmere in all their strong, bold colors.
Favorite paint color:
Benjamin Moore Witching Hour 2120-30
Favorite type or pattern of wallpaper:
Pale indigo hand-blocked fabrics paperbacked into wallpaper
Favorite color palette:
A neutral background mixed with jewel toned deep colors in navy, deep orange and aubergine
Designer from the past you most often turn to for inspiration:
Michael Taylor, since he had a great sense of scale and used lots of natural materials. He would also use big, deep sofas, lots of comfortable pillows (including his iconic ball pillow), and large, natural side tables to create generous scale and comfort. It's so important when designing rooms for real world living.
Book you most often flip through for visual inspiration:
Design destination every decor lover should visit at least once:
Milan — it's strong in the most subtle way possible.
Best piece of career advice you've ever received or given:
To show up and be confident.
On Lifestyle:
Favorite travel destination when you want to relax:
Capri
Favorite hotel to check in to:
The Chiltern Firehouse in London
Favorite Instagram account to follow:
Favorite way to unwind at home:
Simple — I like to sit in my favorite chair in the living room and look out the window in quiet.
Favorite thank you gift:
Solis Rex candle by Cire Trudon
Favorite style icon:
Paul Newman
Favorite bit of life wisdom you've learned or received:
I believe in living at your best capacity.
The decor piece you cherish the most in your home and why:
I have two little paintings by my son, Dylan, when he was around 7 or 8, that feel current every day.
Local Favorites: New York, NY
Favorite restaurant:
Sant Ambroeus on Lafayette Street
Favorite hotel to recommend to visiting friends:
Favorite local culture hub:
Just being outside is the best cultural pulse.
Favorite local attraction:
The Whitney Museum, in the Meatpacking District
Favorite local flea market/vintage hunting ground: