The Chairish Photography Collective brings together artists of every background to share their incredible work with our audience. With such a wide-ranging group and diverse subject matter, our eagle-eyed curators are still able to spot emerging trends that offer some commonalities despite our artists' varied backgrounds. Below, take a look at six of the most intriguing themes we saw popping up in their pieces, and be sure to browse the work of all of our photographers.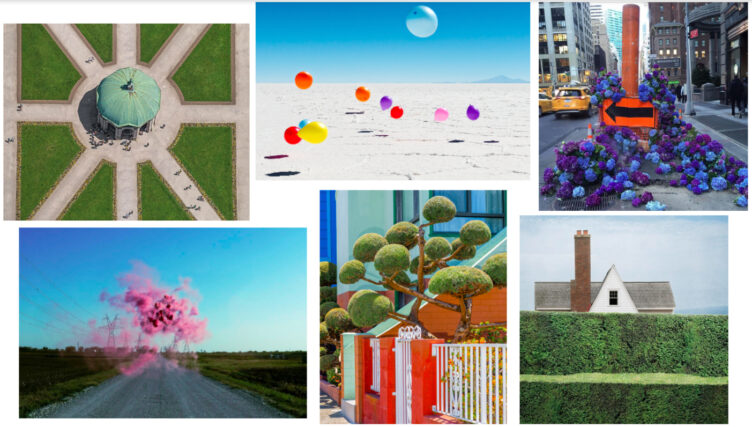 Surrealism in Nature
Art depicting the natural world isn't all staid landscapes and fields of flowers. These photographers challenge expectations with bursts of color, unexpected juxtapositions, and surprising shapes, whether they're in urban jungles or sprawling arid deserts.
Key Artists: Lewis Miller, Kelsey McClellan, Irby Pace, Bernhard Lang, Carol Erb, Richard Silver
Visual Confections
Pretty sweet, huh? These candy-colored images play with muted pinks, pale yellows, shades of sea foam, and other sophisticated pastels. Sometimes they include actual desserts and candies; sometimes they just look like tasty treats you want to have a bite of. Guaranteed to create homes that would make Hansel and Gretel envious.
Key Artists: SJ Johnson, Zeren Badar, Brendan Burden, Bernhard Lang, Joakim Blomquist
Shadow Play
Light and shadow are the foundations of photography, and we're seeing plenty of fascinating images that reimagine that relationship. Interestingly, these photos often play with color rather than black and white, offering new ways to think about the influence of light in artwork.
Key Artists: Cagdas Kul, Clive Frost, Guy Sargent, Jens Ochlich, Daniel Holfeld
Visions of Summer
There's no more wonderful time of the year than summer (sorry, holiday season), and that joy is evident in these bright, beachy images. Whether they're joyous swimmers or vibrantly hued almost Memphis-inspired lifeguard stations, the subjects of these pieces can almost make you smell the sea air.
Key Artists: Patricia P. Abreu, Douglas Condzo, Niqui Carter, Clive Frost, Joakim Blomquist
Hypercolor
Turn the contrast up to 1,000. These photos use uber-vivid colors to make a visual statement, combining different saturated hues to bright effect. Whether the images are abstract, street scenes, or portraits, they aim to take the everyday and make it extraordinary.
Key Artists: Paul Snell, Patricia P. Abreu, JS Cela, Fares Micue, David Gibson
Vintage Glamour
Take a trip back in time with images that are designed to evoke an ambiance of vintage (something we at Chairish might know a thing or two about). Sepia tones and carefully filtered colors create a retro feeling with pale pinks, grays, whites, and similar hues.
Key Artists: Tommy Lei, Deborah Stevenson, Natalie Obradovich, Zeren Badar
Images of photography courtesy of members of the Chairish Photography Collective