When a client first walks through the door of a designer's office, they experience a space that fully embodies the designer's aesthetic point of view. We asked experienced interior designers and architects about how they designed their offices to convey their style to clients, and to work more effectively and creatively — read on to glimpse inside their spaces.
Sims Hilditch | England
"Located near the Georgian city of Bath, we discovered a piece of English heritage once known as the "White Hart." Dating from the late 16th century, it was one of the many countryside coaching inns which had fallen into disrepair in recent years. We successfully purchased the White Hart in 2013 and undertook a complete refurbishment with the aim to preserve the building's history while repurposing it as a contemporary design studio. From lighting and flooring to furniture, fabrics, and accessories, our aim was to retain as much of the heritage as possible while sympathetically opening the space up to introduce more light and create a calming environment in which to work.
Brown Davis Architecture & Interiors | Miami Beach, Florida
"The vision for our office design was to juxtapose cutting-edge, clean, contemporary architecture with the character and soul of 1970's vintage furniture. It is also a stimulating work environment with contemporary art, and with lots of large floor to ceiling windows and doors. The office has lots of natural light and garden views.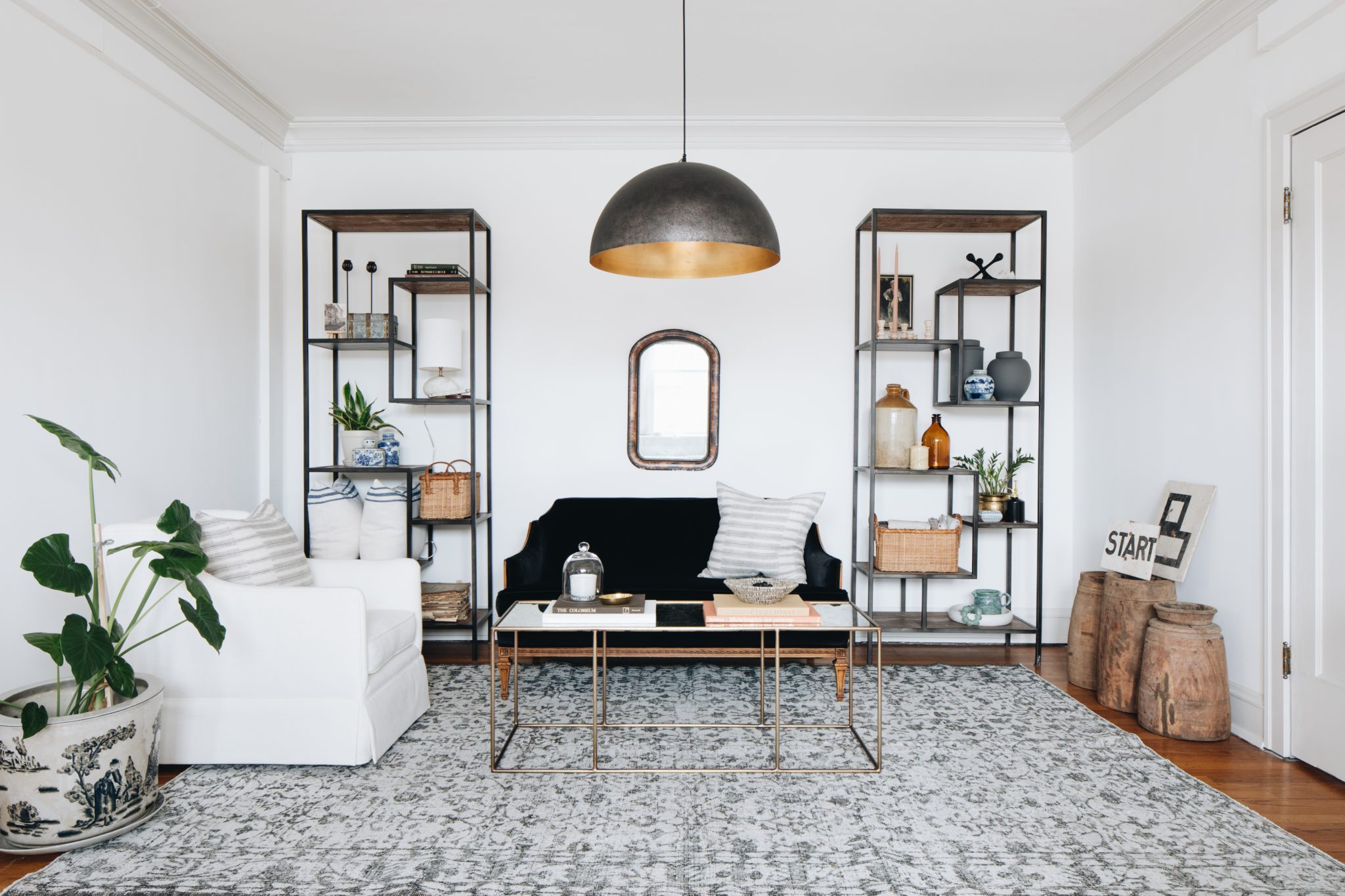 reDesign Home | Glen Ellyn, Illinois
"Every day we work on selection of finishes and materials to apply to our designs, and we need a good exposure to natural light to best finalize these selections. The large size windows located on multiple walls were a great solution to that, and the location was also key, as we are receiving sunlight throughout the day, morning to evening. We did not want to utilize more space than necessary; therefore, we looked into a two-room space with both a sample room and sitting area, where we coud showcase many of our vintage finds and reupholstered vintage pieces sold in our online shop. Across from the sitting area is our studio area, where we also utilize almost the entire wall with pinnable boards to collect images, finishes, and drawings while working on projects. Last but not least, we needed storage, and with a large size sideboard we were able to collect paperwork, small accessories, and books but also display a collection of artwork on wall space above. The collection often changes, as clients are able to purchase everything they see in our studio, including artwork.
LeBlanc Design, LLC | Boston, Massachusetts
"I tried to consider the homeowner in the design, it was less about me and more about them. I believe that a cleaner palette and less complicated space leaves room for creativity. Everything is about the homeowner's experience, so l left the space neutral enough that the homeowner's vision and personality can come through when I'm designing with them."
CWB Architects | Brooklyn, New York
"In 2017 we relocated our DUMBO office from the 12th to the eighth floor of 45 Main Street, a converted factory building. Our team of architects had outgrown the existing space and the design had begun to feel dated. Our office has always been a hub for Brooklyn creatives, with sub-tenants occupying any space not used by the firm. The new space needed to accommodate this shared space while allowing for growth within our own firm. The result is an artfully designed workplace that incorporates an open plan for our designers, office alcoves for sub-tenants, conference rooms for private meetings, and a kitchen for communal meals and conversing across the many disciplines that inhabit our workplace. Our office currently provides a home for ten small Brooklyn businesses, totaling a collective of 40 individuals working for Brooklyn companies, sharing space and ideas throughout our workdays.
Rajni Alex Design | Scarsdale, New York
"My vision for the office was to have a studio with an eclectic vibe mixed in with edgy style. Our studio needed to be warm, welcoming, but above all, very memorable. I wanted to create a space that had the 'wow' factor, so that when the clients walked in they would know right away what my style is, and what we can do for them."
Studio L, London | England
"We wanted an impactful lobby using minimal colour but unexpected materiality and pattern that would set the tone for who we are. The vision was to be anything but corporate, yet still remain professional. We aimed for boldness, yet also showed subtle sophistication, which we like to think is evident in our design work. Our work balances 'making a statement' with being timeless. We also wanted people to be comfortable and enjoy working in the various spaces. We often received the comment 'it feels nice in here,' which was our ultimate goal."