Designers know that teeing up a marvelous room is one thing; but photographing said room? That's a whole other ballgame. While most designers look to a photographer to make photos of their space look sensational, there's one integral player that might be missing: a stylist. In our latest webinar, Secrets to Great Portfolio Photos: Tips from a Pro Stylist, Bay Area stylist Mikhael Romain delves into what exactly a stylist does and how hiring one can supercharge your shoot and up your publication prospects (ding-ding!). Get a sneak peek at some of the info covered in the webinar below, and catch the full episode HERE.

(Use case-sensitive password: Chairish)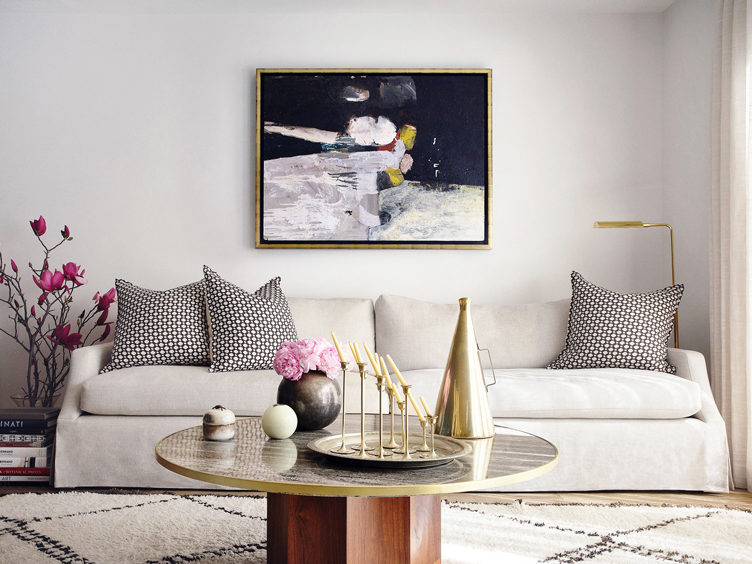 The Importance of Styling
Anyone who's ever been on a professional photo shoot will tell you that there's more to a posh pic than meets the eye. Enter: the almighty stylist. "Styling tells a story and highlights the design of the space," says Mikhael. Among the many steps Mikhael takes to cue up a room that kills it on camera:
A Meticulous Edit – A stylist knows what items in a room say "fab," and which ones just say "clutter."
Perfectly Selected Props – From flowers to coffee table books, a stylist has an arsenal of props that can take a space from ho-hum to bananas.
Fills in Visual Voids – Not only does a stylist have an eye for spotting these problem spots, they also know exactly how to trick them out so they go from visual liability to asset.
Style Shelves and Surfaces – Treat your shelves to a photo-ready edit, courtesy of a stylist.
Spot Clean Windows and Surfaces – A stylist will deal with smudges and streaks before they can wreak havoc on your pics.
In Prep: Before the Shoot
Shoots have heaps of moving parts, so it's helpful to nail down beforehand what your stylist will be tackling. First things first: send a series of scouting shots to your stylist. Scouting shots will allow your stylist to begin bookmarking props, plus get their wheels turning about what items need to be edited out. You'll also want to share any images that you've pulled as inspiration for the shoot, either via Pinterest or a good old-fashioned mood board. And last but not least, send a shot list to your stylist as well as your photographer!
On Location: During the Shoot
If you're curious to see what tweaks a stylist would make on a real life room, Mikhael is here for you! She walks us through a dozen real life styling situations, and points out the nips and tucks (and bundles of branches) that made all the difference. Here, sneak a peek at some of insider tips you'll score when you watch the Webinar:
Toss on a Throw – When it comes to shooting a bedroom, a wrinkled duvet reads as majorly messy. To battle the crumples, Mikhael recommends tossing a colorful throw at the end of the bed, negating the need for steaming out wrinkles (yippee!).
Add Dimension to a Dining Table – Dining tables can sometimes feel a bit stiff in photos. To up the energy, Mikhael's a fan a leaving a few chairs pulled out from the table and just a bit askew.
Cut Family Photos in Half (Literally) – Mikhael loves the homey feelings drummed up by a family photo or two, but notes that they can sometimes make a room feel a bit too busy. The cure-all? Have them posed in a spot where they can be cropped half in the frame, half out of the frame.
Costs: Services & Materials
So, (drumroll) what will a stylist cost you? There's a lot to consider, but on average you can expect to pay $500 to $1,500 for a stylist. Want to know more about what that cost includes? Our Webinar gives you the goods.
More of Your Burning Questions, Answered!
The room I'm shooting has a fireplace. Should I light a fire during the shoot?
Is it ever okay to sub faux flowers for real flowers?
How do you hang artwork for a shoot without creating holes in a client's walls?
Is it okay to stage tech devices in a room, or will they date a photo?
Mikhael tackles all of these questions and more! Watch the Full Webinar HERE.
Shop Our Curator's Latest Picks