There's something illustrious about the very thought of a slipper chair. When it first emerged in the early 18th century, it was designed as seating for a woman's boudoir—a place where an elegant Victorian lady might sit to put on a pair of silk slippers, with her maid kneeling at her feet, aiding in the sartorial endeavor. For women of the day, who dressed in a heavy petticoat and a laced-up corset, the task of slipping on shoes was no small feat—one needed a little help. How we got from there to the more common image—running out the door with one heel in hand—is a longer history lesson. Long gone are the days of the silk slipper, but the slipper chair has become a permanent fixture in the modern interior.
What is a slipper chair?
With short legs, an armless body, and a high back, the compact shape of the slipper chair has made it an enduring design, great for small spaces and tight corners. An armless design is the hallmark of the slipper chair, so it's rare to find a slipper chair with arms. The exception is a slipper chair with slight, sloping wings or a design with a curved back that hugs the body much like arms would. Though the chairs made their debut in women's bedrooms, today they're often found in living rooms and entryways, as well. However, it actually wasn't until the midcentury when they left the nest, so to speak.

How did they end up in today's interiors?
Acclaimed American interior designer Billy Baldwin is credited with drawing the slipper chair out of sleeping quarters in the 1950s. Bringing them into the living room, including his own pictured above, Baldwin saw their potential as an entertaining chair. With a low-slung, angled seat, the chair has an inviting shape that says, "Come, take a load off." But without arms, it's not the kind of chair you want to curl up in for hours. It's more like, "Take a seat and stay a while—but not too long." Just what midcentury hostesses needed.
Stylistically, Baldwin also reimagined the slipper chair—traditionally unadorned with exposed wooden legs—adding a simple box pleat to conceal the base. Since then, slipper chairs have been produced in all manner of styles, from the midcentury modern look with a tight back and no skirt to a Spanish modern neoclassical style with woven leather straps to the Art Deco interpretation with a curved back and rounded contours.
How has the slipper chair's look evolved?
A number of slipper chairs envisioned by celebrated designers have earned near-iconic status, and remain very much sought after years after their debut. Edward Wormley, an American designer of modernist furniture, was the man behind one of the most quintessential midcentury modern slipper chairs, crafted with a round molded ebonized wood base, tapered legs, a tight back, and button tufting. Designed in 1970, American furniture designer Milo Baughman's armless slipper chair for Thayer Coggin has a unique teardrop form that swivels and tilts, resting on a circular base of walnut veneer, brass, or chrome. Billy Haines, a film star who started a successful interior design business in the 1930s, put a Hollywood Regency touch on the slipper chair with a classic Klismos-inspired shape and feminine button tufting. And across the pond, Italian architect and designer Gianfranco Frattini devised an upholstered slipper chair with shaped wood side panels, exposed brass bolts, and splayed brass legs.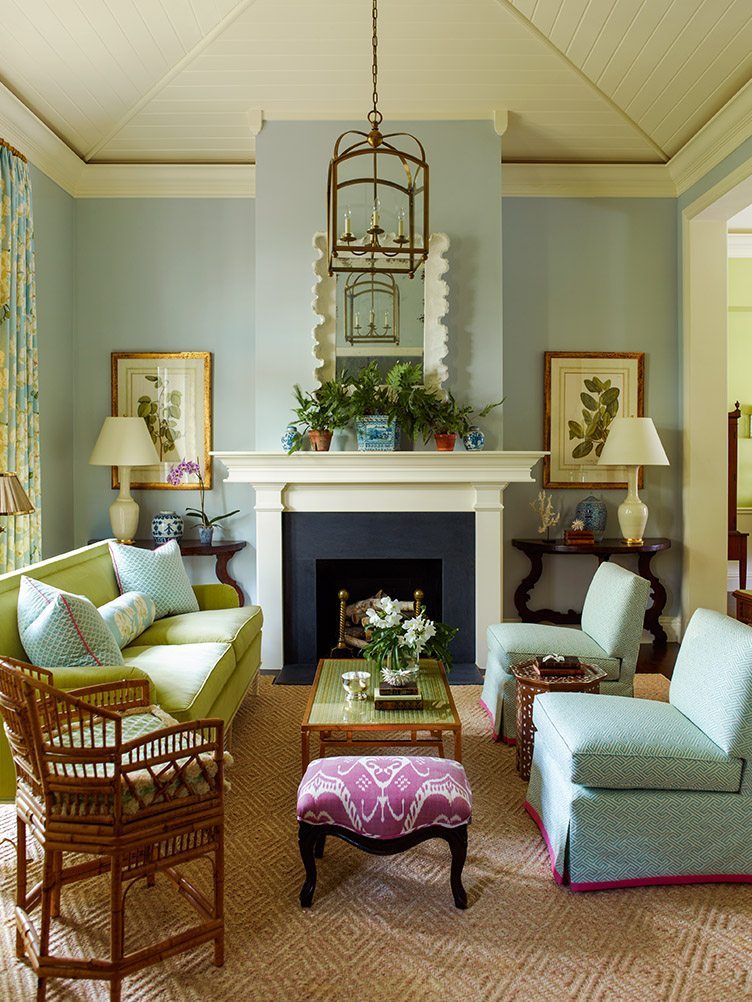 How are slipper chairs used today?
Slipper chairs have become versatile heroes of the accent chair family, used everywhere from bedrooms and dressing rooms to living rooms, offices, foyers, and even dining rooms. One of the most common uses is a slipper chair framing a living room coffee table. If your room and coffee table are big enough, a pair of slipper chairs opposite a sofa can create a beautiful sense of balance. Their compact shape makes them great pieces to tuck next to a freestanding bookcase or in a corner with a small table at its side to create a little vignette or styled moment. "Not only do they fit into funny places where it would be hard to put a full-sized chair," says traditional interior designer Mario Buatta. "They're also charming."

If your entry is more of a proper foyer than a passageway, a pair of slipper chairs can be a welcoming addition to your home. As we mentioned, they're the perfect place to perch while you slip your shoes on or off, and integrating a slipper chair or two can also create an instant "waiting room" for your guests. Similarly, in a private office, paired with a sofa or a settee, they make a great place to convene for a discussion or simply take a break from desk work.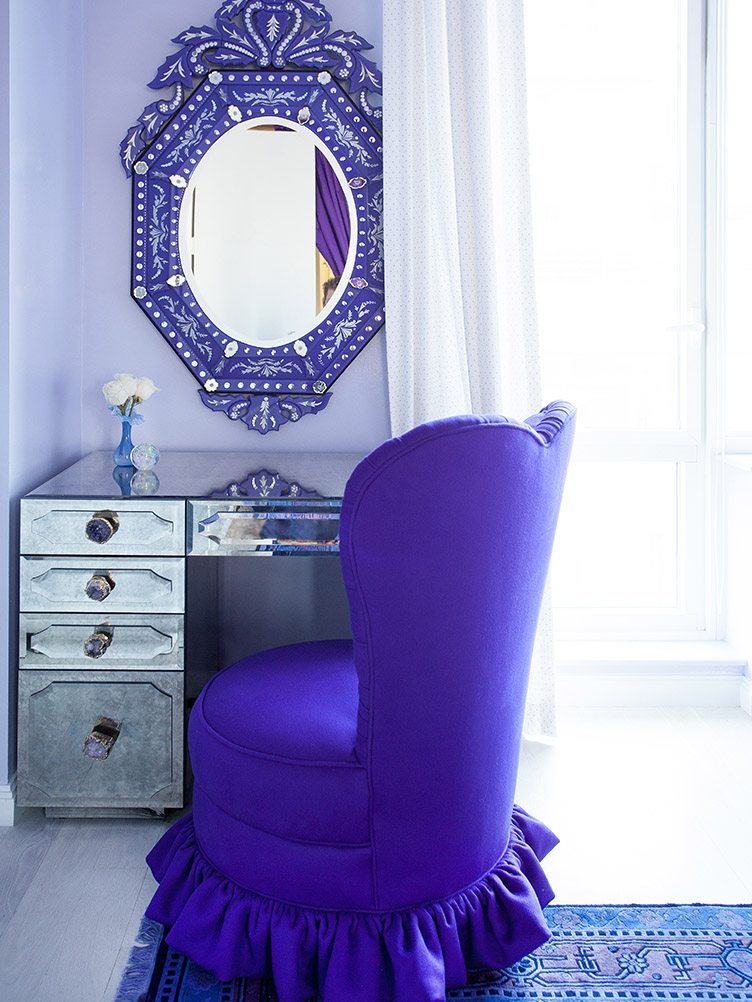 Needless to say, if you find a quality slipper chair you love, you'll no doubt find plenty of use for it throughout the house. The addition of adornments like trim, nail heads, piping, a skirt, painted legs, or even a simple throw pillow can quickly transform a slipper chair into something that feels fresh and new each time you relocate it throughout your home.

Lead Photo © Scott Frances/OTTO