Summer is hot, hot, hot, but these design happenings and finds from our co-founder will have your month looking even hotter!
MoMA: Frank Lloyd Wright at 150: Unpacking the Archive
(June 12-October 1)
Happy Birthday Frank! My former and favorite Columbia Professor (and MOMA curator) Barry Bergdoll is curating this blockbuster show about the iconic architect and designer Frank Lloyd Wright! Spanning six decades and including some 450 individual pieces of work including furniture, tableware, photographs, models, architectural drawings, films, and so much more, this extraordinary exhibition is for sure one of the most buzzed-about design events of the summer.
Design Miami / Basel
(June 13-18)
I love seeing the buzz that comes out of Design Miami, which takes place alongside Art Basel every June and December. The broader awareness it sparks around modern and contemporary designers just warms my heart, and it's interesting to see what names enter the zeitgeist. If you're one of the lucky ones that's venturing to Basel, Switzerland for the June show, be sure to see this year's Designer at Large exhibition, curated by the insanely chic American fashion designer Thom Browne.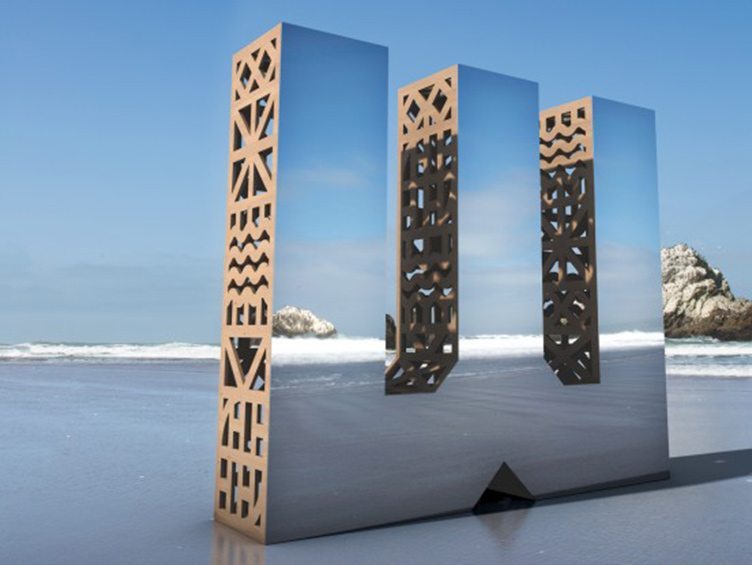 SF Design Week
(June 14-24)
As varied and innovative as our city itself, this week highlights all the ways design comes into play in our lives today, from your appliances right on up to latest piece of tech you can't bring yourself to detach from. For me it's such a wonderful reminder of how design ideas born in my home town are having a real impact around the world.
The Red Thread: Nordic Design
Scandinavia is a total design powerhouse, and this new book featuring some 200 gorgeous goodies is proof, not to mention pure eye candy. The sweetly stitched book itself is a great coffee table addition, and each of the products included is sure to spark insane amounts of aesthetic joy (for any Kondo-converts out there).
Charlotte Perriand: Complete Works V3 (1956-1968)
I'll be getting my pre-order in early for this third installment covering the work of a true visionary. Charlotte Perriand's deeply held belief that good design can have a lasting impact on our daily lives is something that informs the way we all think about our homes to this day.
Sicily!
Team Brockway will be tripping to Sicily to celebrate the birthday of our adorable Nono.  Excited for wine tasting at Planeta, discovering the ancient ruins of Agrigento with my budding archeologist kids, and to log some R+R time at the grand hotel Villa Sant'Andrea. Cue the Godfather soundtrack…