With a new year officially in business, we thought it an apt time to take inventory of the newest design trends on their way up and highlight a few faves. Luckily, our very own co-founder, Anna Brockway, is one of the best trend spotters around. From curvy sofas to all-weather wicker, these are the design trends you can expect to see making headlines and taking over your feeds in 2018.
SHOP THE CHAIRISH DESIGN TRENDS >>
Maximalism
This all-in design trend has been percolating for a few years now, but we're predicting that 2018 will be its breakout year. "After years of restrained minimalism, rich, layered and exuberantly collected looks are becoming all the rage," says Anna. Steal the more-is-more look by filling your space with textiles in contrasting patterns and packing in loads of classic décor pieces like Italian ceramics, busts, and elaborately-framed art.
Animalia
If 2017 was the year of the Lalanne sheep revival, then 2018 is poised to be the year when the rest of Kingdom Animalia follows suit. "Animal-inspired furnishings bring a much-needed dose of wit and surprise to spaces," says Anna, who cites animal-shaped soup tureens as some of her most-loved pieces. Look for a renewed focus on the genre's masters, including Mario Lopez Torres and Sergio Bustamante.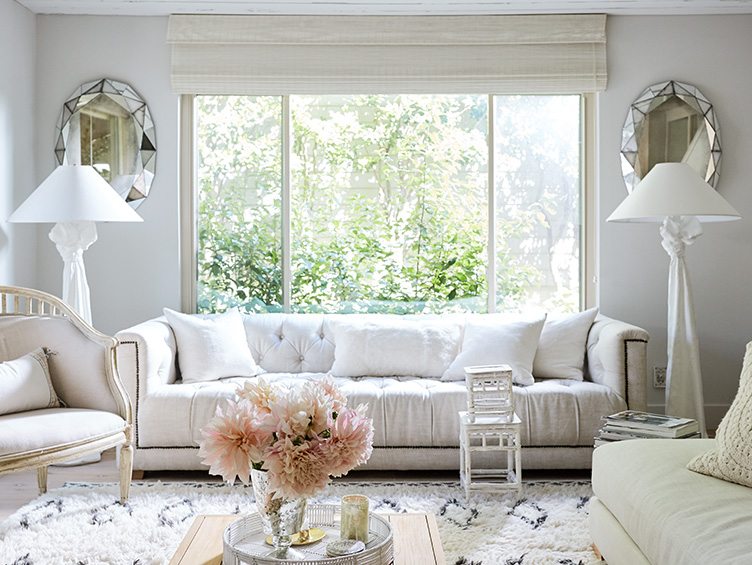 Trompe l'Oeil Draped Forms
Surreal and undeniably fun, trompe l'oeil draped furniture "brings quirky sophistication to any room," says Anna. We credit the look's popularity to the way it merges ornamental decoration with simplicity. As the pendulum swings from streamlined design to more traditional design, trompe l'oeil draped forms offer the best of both worlds.

Heavily Patterned Upholstery
"Enthusiastically patterned upholstery is all the rage now and we're all aboard this maximalist train," says Anna. While heavily patterned upholstery has been in vogue before, this time around, we're seeing cotemporary prints being matched up with traditional furniture frames—think a Louis chair outfitted in a graphic, palm print. The dichotomy makes for pieces that feel not only special, but perfectly one-of-a-kind.

Art With Faces
"Faces are a major trend in both our vintage and new art right now—there's a renewed interest in this classic subject matter," says Anna. Get ready to see face art in more abstract styles, and in more vibrant colors schemes, too. Unlike realist portraits which fit into a style niche, abstract faces are a good fit for a variety of décor styles, from traditional to contemporary.
Return to Pretty
Piggybacking off last year's mismatched China trend is a return to all things pretty for the tabletop and furnishings. "Tureens; opaline, blush, and robin's egg glassware; mismatched antique plates and platters are all the rage," says Anna, citing some of the easiest ways to incorporate this sweet look into your everyday repertoire.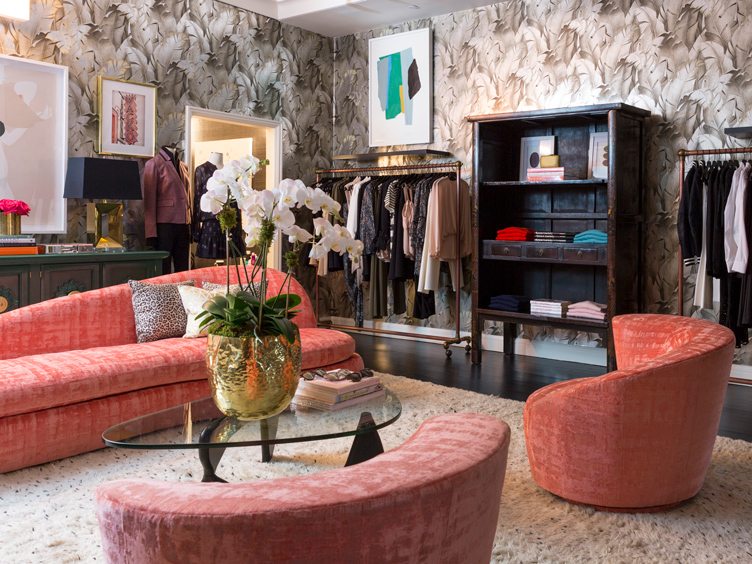 Curvy Furniture
This year, we're predicting curvaceous, 1970s-inspired furniture will replace the minimalist Mid-Century styles of years' past. "Curvy is beautiful," exclaims Anna. "Seventies-inspired silhouettes deliver style for miles." As tastes treads into more luxe territory, these voluptuous creations, are perfect for upping a room's glamour, and in the case of curvy sofas and chairs, adding a much-welcome comfort factor.

Year-Round Wicker
"Wicker is having a moment," says Anna. "Shoppers are gaga for skirted wicker tables, lampshades, and lighting, especially when animal inspired." Thanks to its textural qualities, wicker is a direct competitor for the texture-heavy hides and sheepskins that have been in vogue the past few years. But wicker also packs a punch in the versatility department, since it can be used not just for furniture, but baskets, décor items and chandeliers, too.

Abstract Geometric Art
In full disclosure: abstract art never really goes out of style. But this year expect to see the age-old subject matter reinvigorated, courtesy of new, exciting color combos. "Taking cues from Albers and Ellsworth Kelly, abstract geometrics in bright colors are exciting the market," says Anna. Use these statement makers in pairs or even triptychs to really amp their impact.
Lampshades with Character
"We're seen strong interest in pleated, patterned, and even wicker lampshades," says Anna. "This is a great way to get a sophisticated, "decorator" look and bring freshness to existing lighting pieces." Expect to see plain white shades swapped out for ones fashioned from fun fabrics (like ikats and animal prints) with contrasting trims and even pleats.

Busts
"Busts deliver neoclassical gravitas and are smashing juxtaposed to just about anything," says Anna. An under-the-radar trend that is primed for its breakout, busts are the perfect combo of tradition and modern-day quirk. In 2018, look for busts to replace the classic oil portrait as the favored way to add personality to a mantle, bar, or entryway.

Lead Photo: Design by Sara Ruffin Costello. Photo by Paul Costello.