There's nothing like discovering your favorite local flea market, whether it's a quaint New England charmer, a stylish Texas antiques fair, or Queen B herself (aka: Brimfield). We've shared tips and tricks for tackling fleas from the East Coast to Europe, but when it comes to treasure hunting under the warm West Coast sun…Well, nothing really compares. In that spirit, we've rounded up six West Coast fleas that no design lover should miss. Cue the rosé, it's time to toast to those summertime finds!
Shop Our Staff's Latest Picks
California
Alameda Point Antiques Fair (Alameda, CA)

Vintage lovers, ready your haggle: all items sold in this flea must be at least 20 years old. A favorite of both high-end antique dealers and lifelong vintage collectors, this is the place to go for serious steals. With 800 sellers, Alameda Point Antiques Fair is the largest of its kind in Northern California, and takes place the first Sunday of every month. As an added bonus, it's located on a gorgeous strip of the San Francisco Bay overlooking the Golden Gate Bridge. Vintage hunting with a side of swoon-worthy views? Count us in.
Melrose Trading Post (Los Angeles, CA)

If you've been wondering where your hip L.A. friend got her wall art (and maybe her succulents) Melrose Trading Post is a likely contender. Centrally located at Fairfax High School on the always chic Melrose Ave., this market is a must visit for the scene alone. Running every Sunday, Melrose Trading Post offers a curated array of handcrafted artisan goods, vintage fashion, and antique furniture, along with a selection of yummy snacks and a lineup of live music. In case this doesn't sound like enough of a dream Sunday, you'll also be shopping for a good cause: the market is operated by the Greenway Arts Alliance, a community-based nonprofit that's providing jobs for students, funding for teacher programs, and more.

Rose Bowl Flea (Pasadena, CA)

Taking place outside of the 90,000-seat Rose Bowl stadium and drawing crowds of 20,000 shoppers the second Sunday of every month, this Cali flea is as grand as it is iconic. From clothes to bikes to photography and furniture, you'll find just about every type of merchandise – both new and antique, low-budget and costly. Worth noting is that out of all the California fleas, the Rose Bowl Flea feels most like a bustling swap meet. Thankfully, it's located in beautiful (and heavily explorable) Pasadena, making it easy to procure the perfect, low-key post-shopping excursion.

Long Beach Antique Market (Long Beach, CA)

Nestled between L.A. and Orange County, this under-the-radar beachside flea also holds sellers to a strict 20-year-old rule. Running the third Sunday of every month, you'll find everything from collectors on the hunt for their newest statement piece to incognito celebs. With about 800 sellers, Long Beach Antique Market is most similar in both size and quality to the Alameda Point Antiques Fair. If you find yourself in SoCal looking to avoid major crowds, heat, and traffic, this may be the flea for you.
Oregon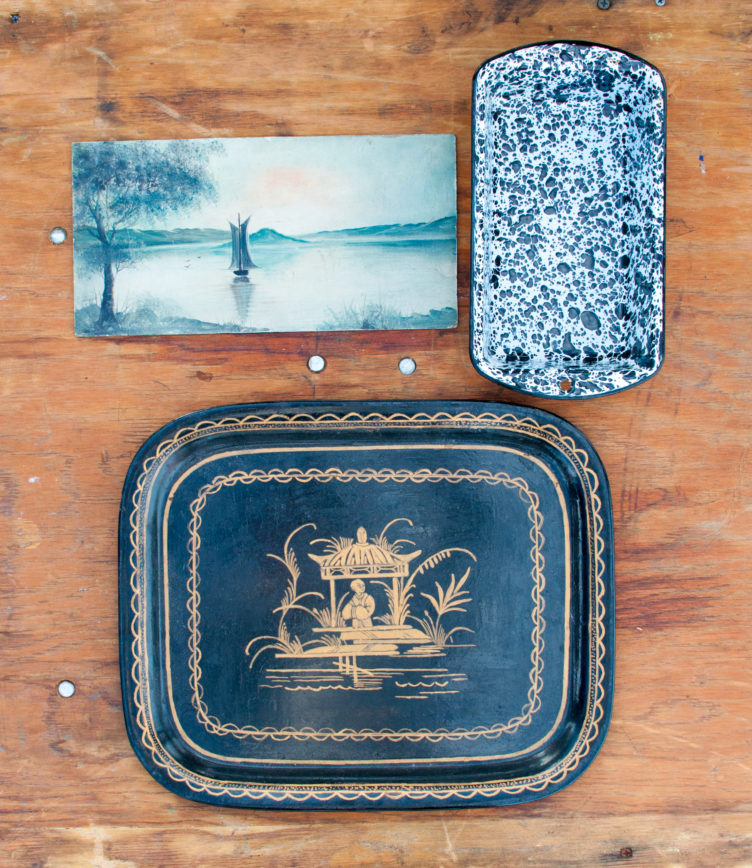 Portland Flea (Portland, OR)

After experiencing London's bustling vintage market scene, Kate Sullivan was inspired to bring together local vintage purveyors in her own hometown of Portland. In 2011, she opened the Portland Flea to do just that, and since then it has become a gathering place for Portland's best creators and collectors. A one-stop shop for vintage, handmade, and locally-sourced goods from 40+ vendors, this flea is open the last Sunday of every month, and in true Portland fashion, it goes off rain or shine.

Washington
Fremont Sunday Market (Seattle, WA)

Fremont Sunday Market has been family owned and operated since 1990, making it one of Seattle's longest running fleas. Modeled after the charming European markets that inspired its traveling founders, this market was built with the intent to create a vibrant community marketplace. Every Sunday, you'll find a diverse group of vendors selling crafts, street food, antiques, collectibles, clothing, furniture and world imports. Thanks to its neighborhood vibes, it's basically impossible to not feel like a local at this one.