There are dynamic duos and then there are Anne Maxwell Foster and Suysel dePedro Cunningham, the tour de force twosome that head up NYC's powerhouse design firm, Tilton Fenwick. One look at the duo's gobsmacking approach to color and pattern and it's clear the pair takes things to a whole other level. Trained under the industry's big guns (Suysel at Markham Roberts and Anne at Ashley Whittaker), Tilton Fenwick masterminds rooms that are indebted to tradition, yet really bring the funk. Anne and Suysel are also the kind of gals who tell it to ya straight, as we found out when we asked them to give us the 411 on their design favorites to go along with their recent collection of Chairish faves. Here, the duo sounds off on the timeless appeal of army green, shares a really goooood hostess gift, and the posh NYC hotspots you're likely to spot them getting their morning beverage fix.
SHOP TILTON FENWICK'S CHAIRISH FAVORITES >>
What do you love about shopping on Chairish?
We love that we can find the right missing piece to a room from such a huge database in no time!

Is there any particular product category where Chairish is your go-to?
We love it all, but there are so many artwork options to add that final layer to a room!

Favorite 3 items on Chairish right now:
Pair of English Hollywood Regency Swivel Chairs, Mid-Century Velvet Swan Waterfall Bench, Miniature Illuminated Persian Manuscript Painting.
Favorite thing about designing with vintage pieces:
They add such "flavor" to a room. Without vintage pieces, a room falls flat!
Design
Favorite way to add drama to a room:
Every room needs a touch of black—even if it's just a lampshade!

Favorite source for design inspiration:
Markham Roberts book Decorating The Way I See It.
Favorite paint color:
Farrow and Ball's "Pointing."
Favorite pattern (and how you love to use it):
Our Robert Allen/ Duralee "Angelina" fabric. We love it on any upholstery piece!
Favorite design rule to break:
Matching metals—we love the mix!
Favorite color combo:
We are loving anything army green mixed with a pastel.
Favorite way to mix high and low:
We love to incorporate a Ballard piece here and there!
Favorite way to work a bit of vintage into a room:
Lamps with new shades!
Can you share with us any big projects you're working on in 2019?
We are excited about a magnificent home we are working on in Virginia for a young couple. The house was once used as a Showhouse in Richmond and we are so excited to work on it.
You design product. Is there a favorite product in your line that you love the most?
We really love our wallpaper line with Hygge & West! Some of the patterns come in removable wallpaper "tiles" which is so exciting for people who rent or college dorm rooms etc.
Any words of wisdom to other designers who may be interested in designing a line of product?
Gather inspiration and carry a sketchbook with you at all times! You never know what will inspire you and when!
Best compliment a client ever gave you?
Clients often comment on how organized we are. We are two type A personalities, and we love a good spreadsheet!
Lifestyle
Favorite travel destination to relax:
We both love Mexico. We are traveling to Nizuc Resort in December with our families!
Favorite travel destination for design inspiration:
Portugal!

Favorite hotel to check in to:
In Mallorca—Cap Rocat.
Favorite app:
Dark Sky for weather!
Favorite morning beverage (and how you take it):
Anne: Americano from Ralph Lauren's new coffee place on lower 5th Avenue
Suysel: The fresh squeezed OJ from Buvette.
Favorite thank you/hostess gift:
A good bottle of wine in a chic reusable wine tote (we love @cactus_bag).

Favorite adult beverage:
Anne is tequila and Suysel is vodka.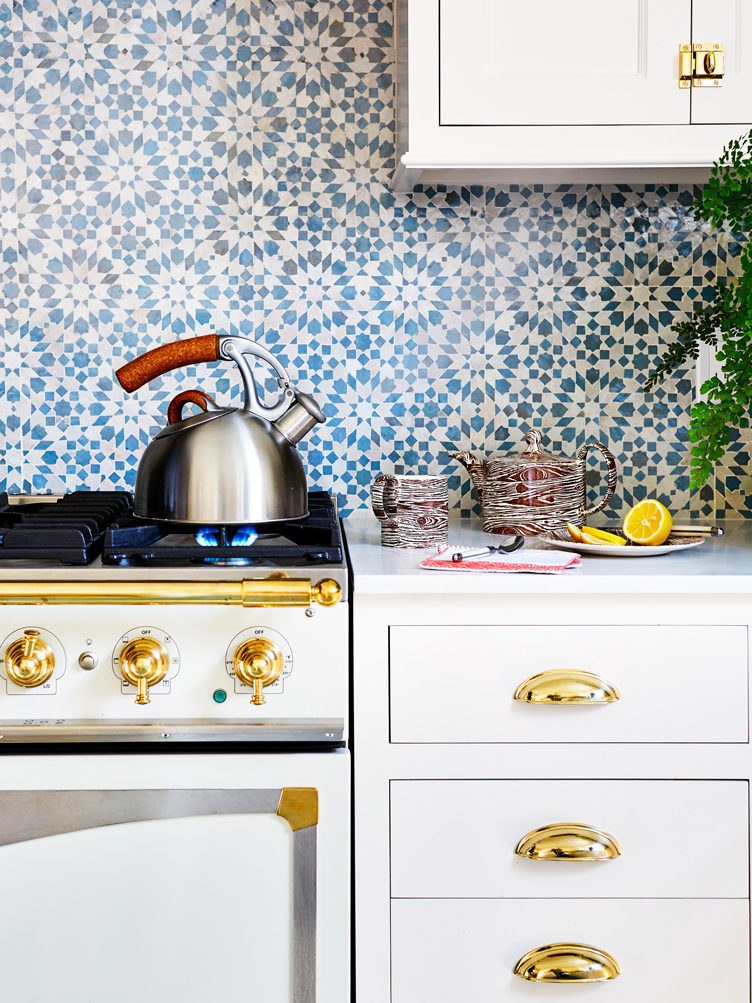 Favorite saying/quote:
Light your life on fire. Surround yourself with those who fan your flames—Rumi.
Favorite entertaining essential:
A good playlist.
Favorite artist:
We are excited to see the Amy Sherald exhibit this fall.
Favorite thing to collect:
Our childrens' art projects.
Your City: New York City
Favorite restaurant:
Buvette
Favorite hotel to recommend to visiting friends:
The Freehand has great rooms and amazing pricing!
Favorite local culture hub:
The Shed

Favorite local attraction:
The Whitney—off times when it's not busy.
Lead photo by Trevor Tondro