With the official end of the decade, we're taking a look into 2020 to see where the future of design is heading. In the new year, designers are defining the concept of "livable luxury," experimenting with bold, monochromatic color palettes, and creating more Art Deco-style interiors. We spoke with interior designers who shared their predictions for 2020, noting which trends will be sticking around and which will emerge in the new year. Read what they had to say here. 
1. Bold, Monochromatic Color Palettes
---
Whether with saturated blues, purples, or reds, more designers are embracing bold, monochromatic color palettes. "The color palette feels strong and masculine, and impactful, yet modern and unexpected," says Steven Gambrel. "I think bold, monochromatic color palettes appeal to modern-day sensibilities of a more simple environment. It seems like the overuse of very neutral environments has been countered by these impactful rooms; plus, both work together in projects."
In the front room of an 18th-century waterfront house in Sag Harbor, Gambrel drew inspiration from the past. "Sea captains liked to show off their wealth so they often embellished the front rooms of their houses," he says. "Deep saturated pigments were impossibly expensive, so this is a color that simply couldn't have been achieved in a house like this."
2. Maximalism
---
With its heavily decorated rooms, patterned wallpapers, and rich furnishings, maximalist design will remain popular in the new year, according to interior designer Dane Austin, who says that maximalism "recalls the feeling of Victorian-era rooms."
"The style uses luxe layers and adornments, earthy tones, and a nod to traditional furnishings," Austin says. "Maximalism has become a trend as we move away from the industrial, reclaimed design that was once a necessity sparked by the downturned economy during the last recession. A decade later, we're in a much better place financially and our interiors reflect that. I love that you can layer a space with many seemingly disparate design elements in a way that feels cohesive and collected over time."
3. Sculptural Room Dividers
---
Designer Fanny Haim typically avoids using the word "trend," because "saying something is a trend this year implies that it will be out of style next year. If we use anything it is not because it's on trend, but because it is valuable for the project." Haim has been using more sculptural room dividers, which are great for "creating a division between two spaces, even if that division is transparent. I love to use a transparent screen that invites seeing the surrounding spaces, so you are able to get a sense of the magnitude of the space while maintaining the self-determination of a room."
4. Livable Luxury
---
The concept of "livable luxury" continues to expand and evolve, according to designer Molie Malone. "We are using so many fabrics and finishes in every room of our clients homes that are built to withstand all measure of abuse, but look very luxurious," she says. "I think most people want timelessness in whatever genre suits them, but do not want to have the maintenance that natural materials require."
One of Malone's favorite spaces, this chic bathroom features ceramic flooring with a distressed metallic look that was bulit to stand the test of time. "The slab walls that surround the shower and tub as well as the double vanity countertops are all Cambria, requiring virtually zero-maintenance or care and will look equally glamorous in 10 years," she says. 
5. Black Interiors
---
Add drama to any interior with jet black walls, flooring, or accents. "Black interiors are an excellent way of creating a dramatic interior, but they also can feel cozy and comforting if done correctly," says Svetlana Tryaskina, the principal designer of Estee Design. "I think designers are going to work with dark interiors in the next year because of the opportunity to create unique and memorable rooms and to showcase a designer's ability to work with textures and color combinations."
6. Art Deco Design
---
Described as "sweeping elegant lines and the inventive use of luxurious materials" by Jeffrey Douglas of Douglas Design Studio, Art Deco design continues to grow in popularity among the design community. "Art Deco has a universal appeal," says Douglas. "It sits squarely between traditional and modern design with simple, elegant lines that either update a traditional space or add historic reference to a modern one, grounding it. Deco pieces can really pull together a space and give it some glamour, connecting it to early silver screen idols and swanky cocktail parties of the 1920s."
Designed with the client's personal collection of 20th-century art and antiques, this bedroom features antique silver deco lamps and horn cabinet pulls. It also uses a Chinese Coromandel screen as a headboard.
7. 3D and Textured Wallcoverings
---
Texture is essential in any well-designed space. "Dimensional wallcoverings are unexpected and unique, and add interest to a space without the need to add color," says Jill Najnigier of JN Interior Spaces. "Previously this wall was an opening to the building's mailroom, an unwanted focal point in the lobby. We relocated the entrance to the mailroom, allowing for the creation of a feature wall. My goal was to create a sculptural feature wall, a dynamic focal point. The 3D wave pattern was perfect, a nod to the Boston harbor just outside the door."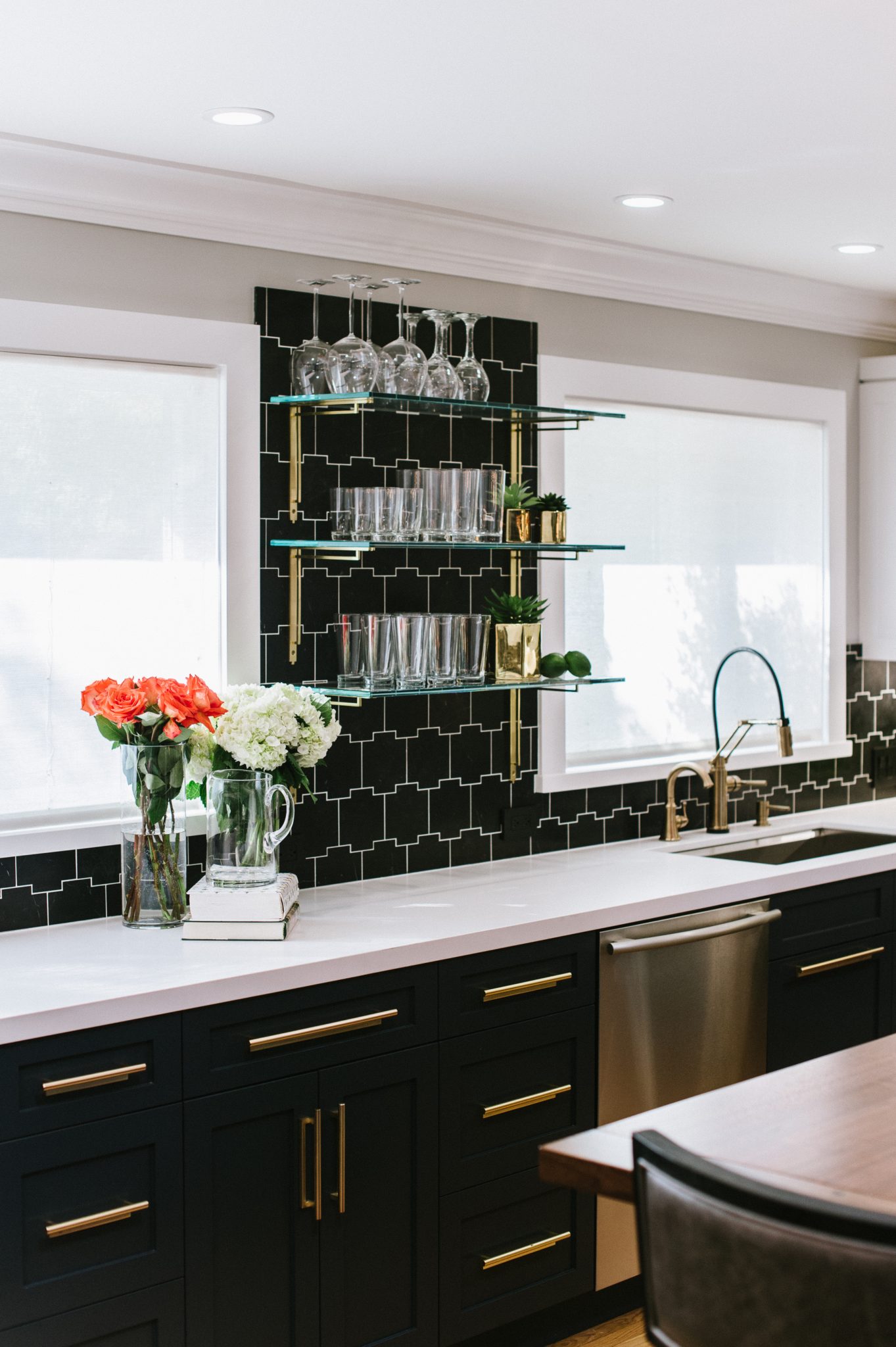 8. Geometric Tile Patterns
---
Fitting for any design style, geometric tile patterns come in many forms — from simple bathroom floor tiles to bold kitchen backsplashes. "Geometric patterns have been trending for a while now," says Molie Malone. "However, their availability in the marketplace is now quite pronounced. They are versatile, timeless, and elegant. I think we will continue to see geometric patterns as a go-to for designers and homeowners to be used as a classic background."
9. Multifunctional Spaces
---
Multifunctional spaces are here to stay, according to Jeff Schlarb. "Certainly in San Francisco, we see the desire to eliminate the many small rooms of Victorian homes and renovate them for modern living, where open comfort is king. We love to keep the bones and detail of an old home, but create larger expansive spaces where people can be together whether they are cooking, lounging, eating, working, or entertaining. We love to take a larger space and make several cozy environments to choose from."
10. Colorful, Natural Stone
---
"I think designers are going to experiment more with sourcing beautifully colored natural stones, such as green, blue, pink marbles," says Tryaskina of Estee Design. This interior features a custom dining table with an exotic lilac marble tabletop. "Terrazzo looking tiles will also be in demand," she adds. 
11. Dark-Colored Doors
---
From deep blues and greens to solid black, a dark-painted door adds drama to any space. "Dark-colored doors work with many architectural styles," says Jonathan Savage of SAVAGE Interior Design. "This style will continue in 2020 as it's a great way to emphasize a front entrance. A dark-colored door adds impact and dimension to a foyer or entryway."
Here, Savage uses a deep green door, which he says "grounds the home while being welcoming and inviting at the same time. It adds richness and depth to a small intimate space."
12. Earth Tones
---
"The cool gray movement of the 2010s is out," says Dane Austin. "In the 2020s, we'll see a return to earthy tones — chocolate brown, pale pink, burnt orange, cranberry red, yellow ochre, olive green, and cream."