The loveseat and sofa combination is a timeless way to add seating to your home effectively. These two seating options come in different sizes so that you can pair them together in a way that allows you, as well as visitors and family members, to select seating according to your needs – all while offering the customizability of two separate, comfortable seating solutions. Sofa and loveseat sets pair so well together that you might think they were made for one another – but do you need to use a set when using a sofa and loveseat? Do they have to match? And how do you add these seating options to your home in a unique and effective way?
Using a Loveseat and Sofa That Match
Sofa and loveseat sets are common on today's furniture market due to their versatility. These sets will feature a sofa and loveseat that share a style, shape, color and pattern so that they're practically indistinguishable aside from their size differences. These sets guarantee a cohesive look and are a safe option if you don't want to pick out mismatched furniture. Additionally, this can also be a cost-effective solution due to the frequent deals that furniture stores will offer. This is a great option for anyone looking to add seating with a unique or hard to match pattern, as well as people who are looking to simplify their decorating process. Overall, a matching sofa and loveseat are a staple combination of modern home decorating. However, it's not your only option.
Using a Loveseat and Sofa That Don't Match
Using a mismatched sofa and loveseat has been trending higher in recent years due to the range of possibilities that two different types of centerpiece décor can offer. In fact, it's quite popular to mismatch your loveseat and sofa, as it allows you to experiment with complementary colors and patterns, creating more visual interest than a matching set might be able to offer you. Of course, investing in mismatching pieces is often more difficult and requires an eye for interior design – or at least the funds to invest in pieces that work well for your needs.
Another benefit of using mismatched sofas and loveseats is that it allows you more time to think about your needs and to budget accordingly. While using a matching loveseat and sofa set can be cost-effective due to discounts, it's more money up front due to needing to buy both pieces at the same time. By investing in mismatched furniture, you can spend more time looking for the perfect fit for your home – including spending time waiting to purchase the perfect antique or secondhand piece.
So, what are some effective ways of mismatching your loveseat and sofa that still tie your room together? In particular, you'll want to consider using different colors or different styles and patterns.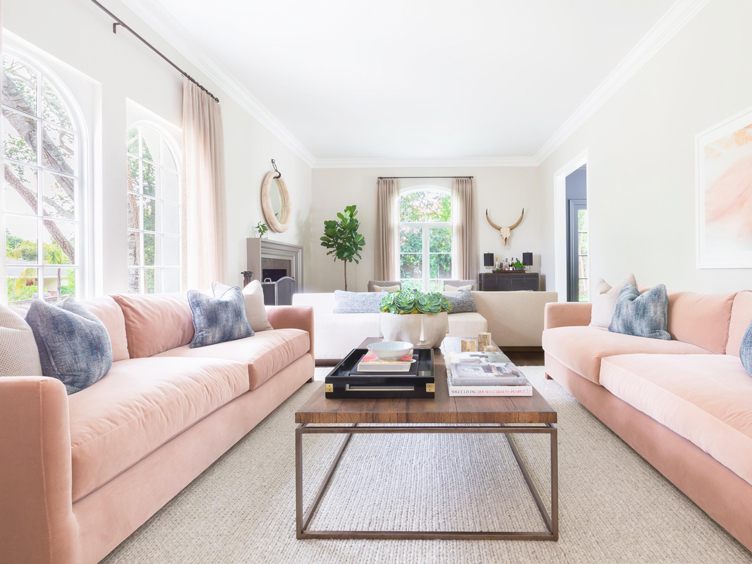 Using Different Colors
By using a loveseat and sofa that come in different colors, you can tie a room's color scheme together with ease. You'll want to pick out colors that complement each other instead of clash, unless you're looking for a particular type of contrast – but even then, it's important to highlight the strengths of each individual color by matching them with the pre-existing décor in your home. Using a color-mismatched sofa and loveseat is also a great way to introduce a dual color scheme or accent colors to your room – just be careful to not place too much emphasis on either color in particular, or you might end up with a loveseat that feels out of place when placed next to your other furniture.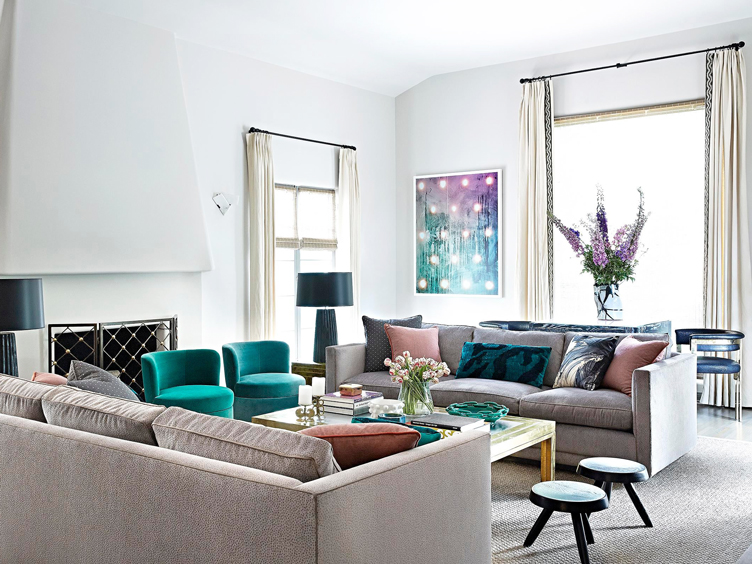 Using Different Styles
One great way to use mismatched loveseats and sofas is to invest in different styles to place in your home. A leather sofa and loveseat set is a great choice but using a leather loveseat alongside a velvet sofa can create an arrangement that isn't just visually unique, but comfortable and practical as well. You'll want to consider the different aspects that give your sofa and loveseat their particular style, such as material, shape and pattern when choosing the pieces for your room. The most important consideration you'll want to make is to prioritize balance in your living room or lounge area – which can both benefit you and hurt you when mismatching your furniture. Mix materials in a way that allows for visual and tactile balance.
How to Place Your Loveseat and Sofa
Of course, beyond selecting the right sofa and loveseat, you'll want to consider how you plan to arrange them in your home. There are many different ways to arrange these two pieces of furniture, but they come in a few particular patterns, specifically L-shaped, H-shaped and parallel patterns.
An L-shaped arrangement places the sofa and loveseat perpendicular to one another, with the sofa facing the focal point of your room. Your focal point can be a television set, a fireplace or even a large window. The idea here is that the loveseat offers auxiliary seating while the sofa is the primary location to rest. Alternatively, if your room lacks a wall-based focal point, consider using a coffee table or a lighting fixture instead. Place the sofa and loveseat under the central focal point in an H-shaped arrangement, focusing on symmetry if possible. Finally, if your room lacks a focal point altogether or if you're looking to create a wider amount of seating space, consider placing your loveseat and sofa against your walls, with the sofa against the longer wall and the loveseat against the shorter.
Pairing a sofa with a loveseat is a great way to add space to your home. Whether you're investing in a matching set or looking to get inventive with mismatching pieces, the range of options available to you with a sofa and a loveseat is wide and customizable. Make sure to check out Chairish for a wide range of secondhand seating options so you can make your living room or lounge space shine.
Lead photo courtesy of Taylor and Taylor