Is there anything better than curling up and getting cozy while immersing yourself in a book (or, you know, magazine, newspaper, the news feed on your phone)? Regardless of how you take your reads, they're all best savored in a cushy corner with plenty of light, style, and function. Here, we've rounded up the five essentials you'll need for creating the ultimate reading nook.
1. Armchair
The cornerstone of any successful reading nook, a massive armchair with plenty of sink-down comfort, is a must. Skip the slipper chairs here, as generous arms and a hulky silhouette will invite all-night reading sessions and cat naps alike. When it comes to fabrics, choose a sumptuous but durable textile (a cotton velvet or a worn-soft leather is ideal), as it'll offer both comfort and a margin of forgiveness, should you plan on pairing your reads with yummy but staining sips like black tea or red wine.
2. Side Table
Given that every great armchair needs a sidekick, a stellar side table in your nook is definitely in order. Choose a style with a top big enough for a cup of tea and your book. Since this table is meant to be a workhorse, skip materials like wood or stone, and instead select a table with a ready-for-anything finish like metal or iron.
3. Lamps
Even if your overhead lighting is sufficient to read by, it's worth considering a table lamp or floor lamp for the cozy, candle-like glow accent lighting casts. For max impact, choose a floor or table lamp with a swing arm, which will allow you to direct those mega-watts exactly where you want them, as well as a dimmer so you can control the intensity.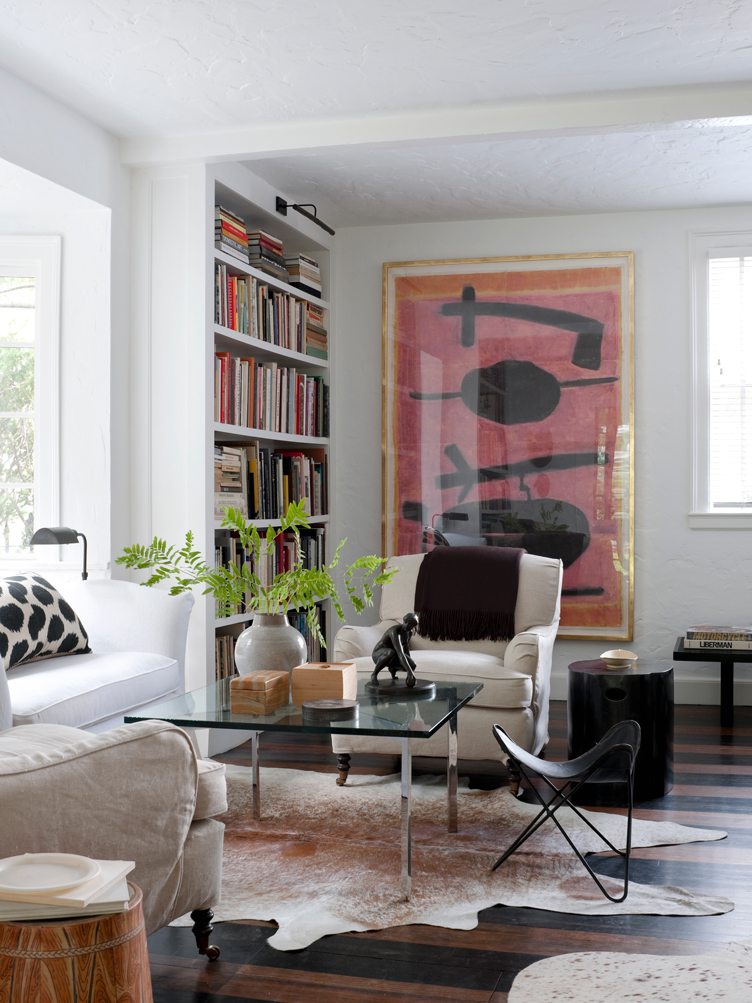 4. Pillows & Throws
To maximize comfort and fend off shivers (and the need to get up and grab that extra pair of socks) dock a pillow and throw in your reading nook. To pump up the cozy factor, select a throw in a super snuggly fabric like cashmere or faux fur and consider leaving it permanently draped on your armchair. If you prefer things a bit more polished, station a basket filled with blankets and throw pillows on the floor nearby for easy access.
5. Bookshelves
To elevate your reading nook to mini-library status, position it near (or consider adding) a bookshelf. Having the shelves within arms reach will make it easy to reference other tomes, and arranging and eye-catching display of decor and small-scale art will make it a spot you relish spending time in. For a less cluttered look, bypass open-fretwork etageres and choose a cubby-style bookcase with plenty of depth—it'll look more like tidy built-ins.
Lead photo by Joanna Maclennan/The Interior Archive