2018-2019 Chairish Scholarship Awards
Chairish Scholarship Program
Welcome to our Scholarship program!
Chairish is offering a scholarship designed to support students from diverse backgrounds and students who are majoring in design-related fields such as architecture, interior design, landscape architecture, and engineering fields. Each year, we will award up to $5,000 in college scholarships to two deserving students. Good luck!
How to Apply
Chairish is offering a $2,500 scholarship award (see details below). To apply, applicants must meet the minimum eligibility requirements and complete the application for the scholarship award by the application deadline.
The Chairish "Design Your Future" Scholarship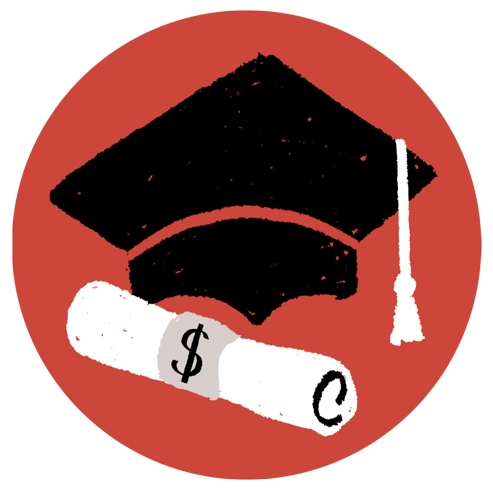 Award $2500
Deadlines: January 1st & June 30th
Chairish is committed to helping college students achieve their dreams. If you are overcoming obstacles to earn a college degree, we want to hear from you! Students from all majors are encouraged to apply, but preference will be given to applicants pursuing design and engineering-related fields.
Apply Here
Winner Spring 2019
Michelle Z.
Columbia University
"Winning the Chairish 'Design Your Future Scholarship' means 175 fewer hours of working at my part-time jobs. It means 175 more hours I can spend learning the different concepts that go into civil engineering; 175 hours that I can use to get involved with my community, talk with professors, participate in civil engineering events, or spend more time with family. And that's invaluable."
Students must meet minimum eligibility requirements below to apply.
The Chairish "Design Your Future" Scholarship minimum eligibility requirements:
Minimum 2.0/4.0 cumulative GPA.
Must be at least 18 years old as of the date of application.
Must be a permanent legal U.S. resident physically residing in the fifty United States of America or the District of Columbia.
Open to graduating high school seniors, college undergraduates, and graduate students.
Must be enrolled or planning to enroll at an accredited two-year, four-year, or technical/vocational college or university in the United States.
This scholarship is open to students from all underrepresented or disadvantaged backgrounds. Examples of ideal applicants include, but are not limited to, students from racial minorities typically underrepresented in higher education, first generation college students, women pursuing a degree in a STEM or typically male-dominated industries, students with disabilities, and or similar situations.
Essay Requirement: Applicants must submit a 500 word essay designing their ideal future and what the student plans to do in order to achieve that dream.
About Chairish
Chairish is the leading online marketplace for design lovers to buy and sell chic vintage decor, furniture and art. We are America's largest and fastest growing marketplace dedicated to home decorating and design.