In an industrial loft, designer Deniece Duscheone transformed old warehouse elements into the foundation of a stylish design. Here, we talk with Duscheone about how she converted the space into a glamorous, richly eclectic living and work space, complete with extravagant details and an assortment of textures.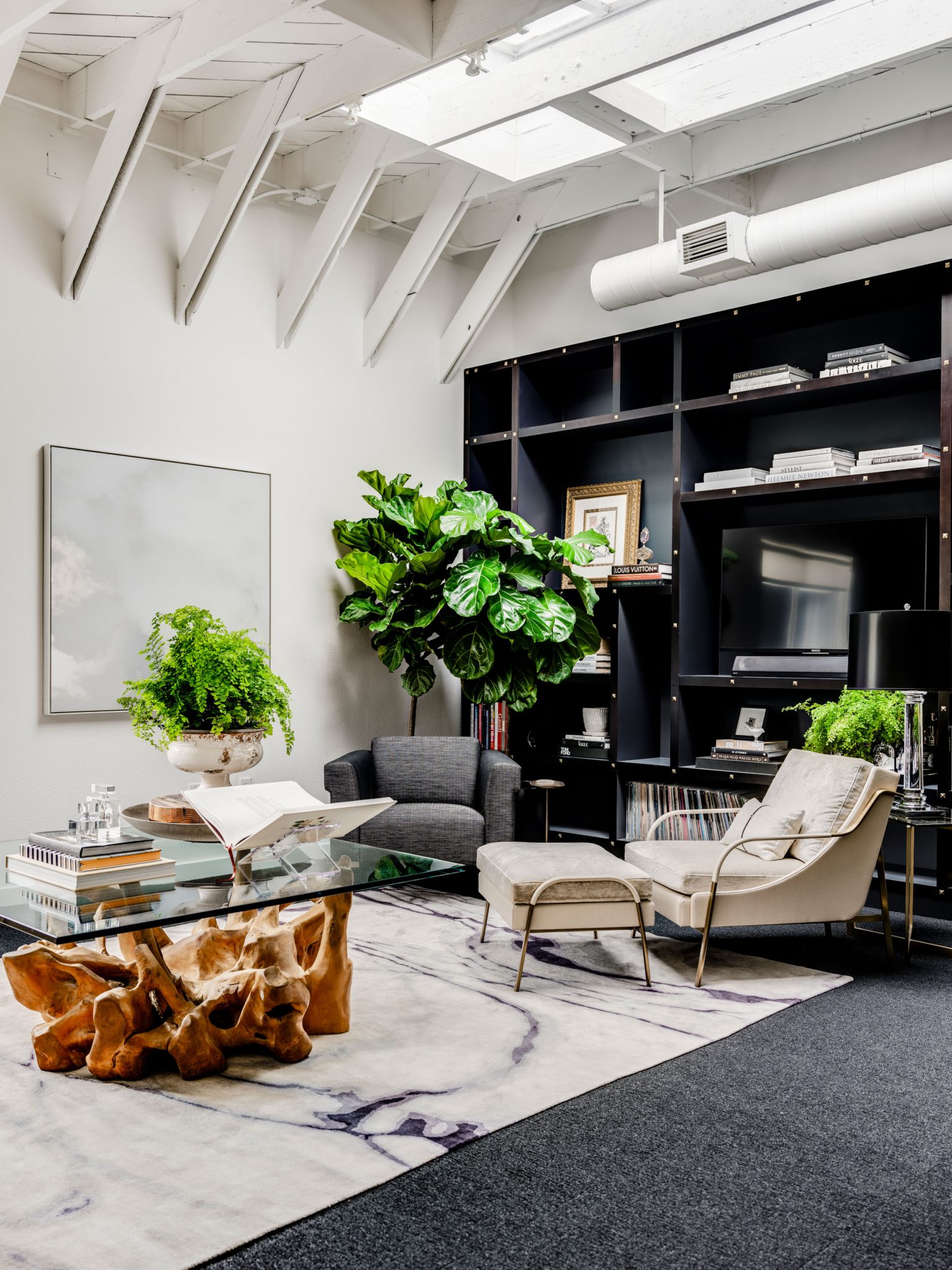 Q: What was the most challenging aspect of the design, and how did you resolve it?
A: The challenge in the space was taking a fully gutted warehouse loft and creating a livable experience that works with the client's expectations of an urban live / workspace. I love to layer my designs with what I feel when I engage with the clients, and then add texture, art, and something architecturally bold.
Q: Could you tell us about the interesting light fixture above the dining table? Why did you choose it, and what does it bring to the overall design?
A: I love vintage lighting, and I am always looking for unique pieces when I travel. I might find something that just speaks to me and hold it until the right project comes along. This chandelier is a beautiful vintage Italian piece that I found at Coup D'etat in San Francisco. 
Q: There's a certain, surprising softness to the black and white contrast in this design — how did you achieve that softness?
A: Finding the right white and black colors is always important, and then figuring out which walls to apply the color to based on the overall design of the space, especially when you have 14-foot ceilings. It is also very important to understand how the natural light works in that particular space.
Q: How did you balance the industrial elements in the room? 
A: I love space planning and scale, so I think being able to know when to edit in any space is the key to good design.
Q: What are your top tips for creating a layered look? 
A: Texture. Texture. Texture.
Q: Highly designed spaces can feel impersonal, yet this space is so intimate. How did you bring the clients' personality, and a touch of informality, into the space and yet keep the style high-design? 
A: It is all about listening and understanding the client. Knowing how a client lives within a space allows for the folding in of pieces and designs that speak to their unique needs and how they function.