Into Insta-worthy vintage finds? MAKE + MODEL is a style studio & online shop created by Brandy Adams that is sure to please your palette.
With a focus on the unique and unexpected, MAKE + MODEL offers a fresh aesthetic that combines vintage and one of a kind finds with global textiles and pops of color.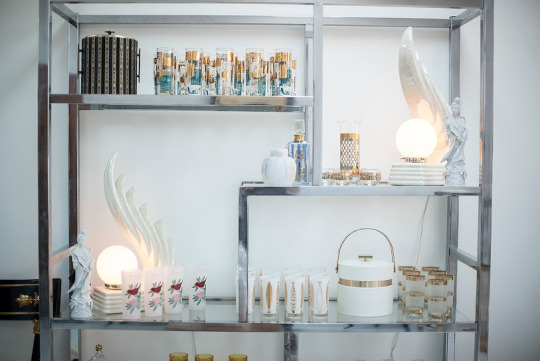 Clean lines and glamorous undertones are juxtaposed perfectly with an ever changing inventory that celebrates high style and the lost art of entertaining.
So whether you're looking for a set of glasses to compliment your next party or a teal Juju hat for your living room, MAKE + MODEL is the place to shop on Chairish! We were lucky enough to sit down with Ms. Brandy Adams herself, and got her to answer a few questions about being a vintage seller in Nashville.
1. What vintage item are people loving in Nashville?
Barware. What can I say… we love our cocktails in Nashville and entertaining is a Southern tradition. What better way to make your party and the drink memorable than by serving it in a fabulous Mid-Century bar glass?

2. What's one thing most people don't know about Nashville?  
Nashville has a high number of celebrities that call the city home however we have a very low paparazzi population. Celebrities can actually live in peace which is probably a major reason they are relocating here.

3. If you didn't own your business, what would you do?
Probably something in the culinary arts or event planning arena. I love to cook and of course I love to host a good a party.

4. You can't live without…..
The Internet and Oribe Dry Texturizing Spray! I honestly don't know which one I would give up if I had to.

5. Design/Style crush:
Kelly Wearstler (for interiors) and Iris Apfel (for fashion). Both women are fearless and have aesthetics that are uniquely theirs. They inspire me to take risks and have helped me to realize that being different is a good thing.

6. What's the best design tip you've ever received?
Build your interiors around things you love, not what is trending at the moment.  

7. The film whose aesthetic most closely resembles my store/inventory is…
A mix of "The Single Man" and "Diamonds Are Forever" with a splash of "The Graduate" (in particular Mrs. Robinson's bar room).

8. What do you think is the best part about shopping vintage?
The story behind the piece. I'm a researcher at heart so I love finding unusual pieces and learning all about them (ie its make and model….hence the meaning behind my business name).