Based in Birmingham, Alabama, Christopher Architecture & Interiors produces award-winning work with the philosophy that "good architecture speaks for itself." The firm is headed up by principals Chris Reebals, who serves as president, and Joanna Goodman, who runs the brand's interior design wing. Their partnership sets the tone for the firm as a whole, where collaboration is king, whether it be between architects and interior designers, craftsmen, landscape designers, or any of the other people who turn the process of building a house into creating a home.
In their architectural work, the team at Christopher Architecture & Interiors saw the need to add a sense of luxury to a previously overlooked part of the home: garage doors. They developed tailor-made, out-swinging carriage garage doors which have side hinges, enabling them to function like larger front doors. With eight standard designs in the Bespoke Forged line, they can also customize the doors to match any home's style. Their doors even have the option of a "man door," offering a section of the door that will open just for a person to walk through without having to open the entire unit.
Later this year, the team will be launching a full custom furniture line, the Christopher Collection, building off of the success of Bespoke Forged. Look for their debut product launches later in 2019.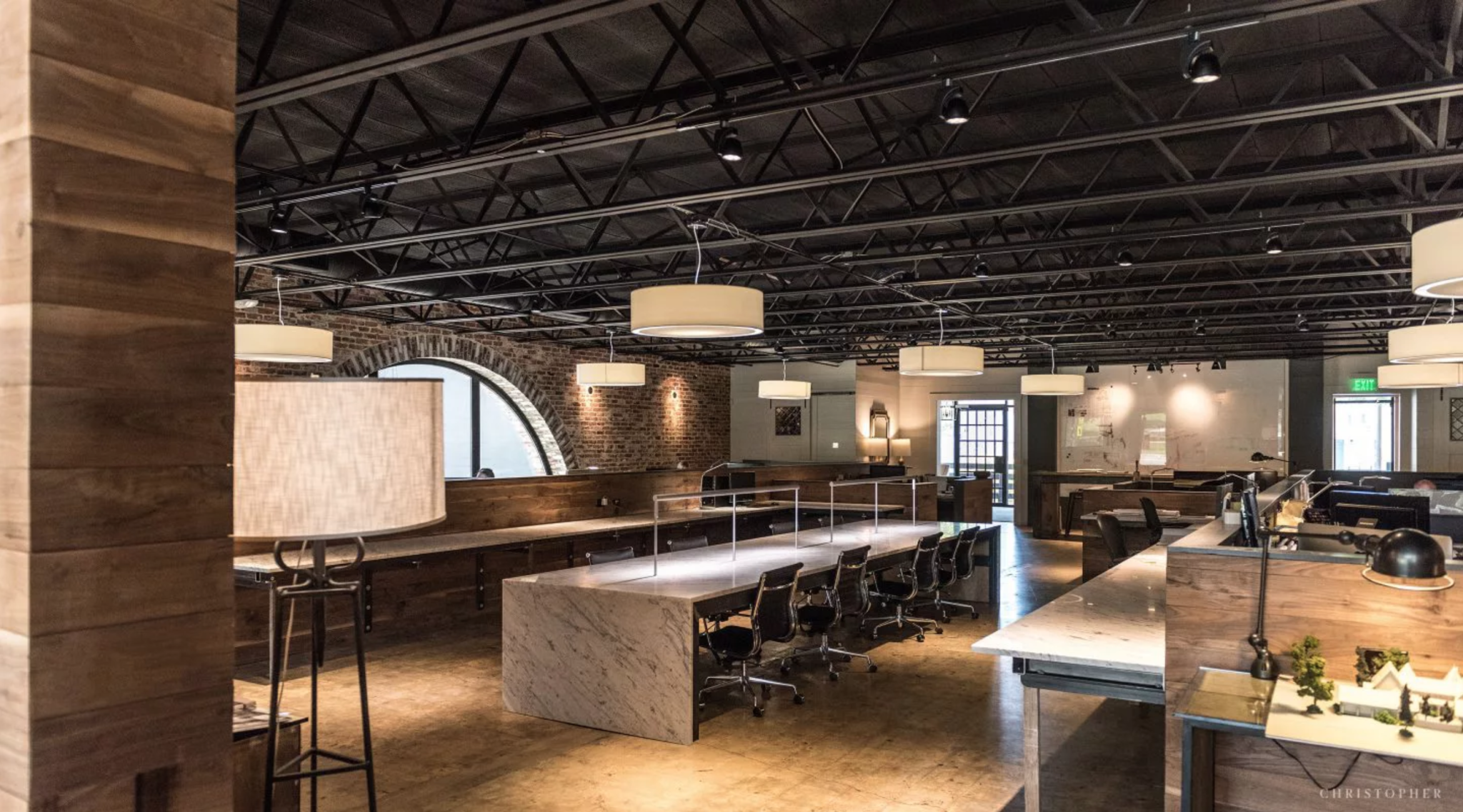 Christopher Architecture & Interiors also has a successful real estate investment trust and a property management company called Property Kayak. The firm bought, renovated, and now leases their old office space called Independence Drive (shown above), in addition to two co-working spaces that they lease and manage. Additional projects include an apartment building called Lofts on 15th as well as an upcoming hotel and luxury condo development at Patchwork Farms.
And of course, the firm continues to manage a variety of residential projects, handling all aspects of the design process including new construction, renovations, and interior design services. Collaboration is at the core of every element of their work, coordinating with skilled designers, expert consultants, and meticulous craftsman on every project.
Browse the firm's portfolio to see more of their work and contact them to inquire about potential design, construction, and renovation projects.