Brutalism is another one of those things where you either love it or hate it. Ever since its conception, it has been the topic of many polarizing arguments between design critics, with even Prince Charles of Wales piping in to denounce Brutalist architecture. But let's not get too carried away. The Brutalist movement became the source for inspiration for many designers that we know (and love!) today.
SHOP BRUTALIST FURNITURE ON CHAIRISH >>
A Little History…
Post-World War II, the world was searching for low-cost construction and design methods for housing and government building. Brutalism stepped in and found its peak during the late 50s to mid 70s. It rejected the ornamentation and bourgeois elements of Modernism, and instead focused more on strong geometric lines and raw beauty. As a result, Brutalist buildings may come off as socialist and utilitarian, almost feeling industrial. Brutalism eventually expanded into a full-blown style movement, encompassing art forms everywhere.
Defining Traits
You'll definitely know Brutalism when you see it. Brutalism itself comes from the French word brut, meaning raw, so it can be easily characterized by the use of unrefined materials, like concrete and metals. This results in a brawny, muscular look that translates into strength and power. In architecture, Brutalist buildings are monumental in scale, with their internal guts and plans exposed. In furniture, pieces may have a heavy appearance with clean sharp edges and defined geometric designs.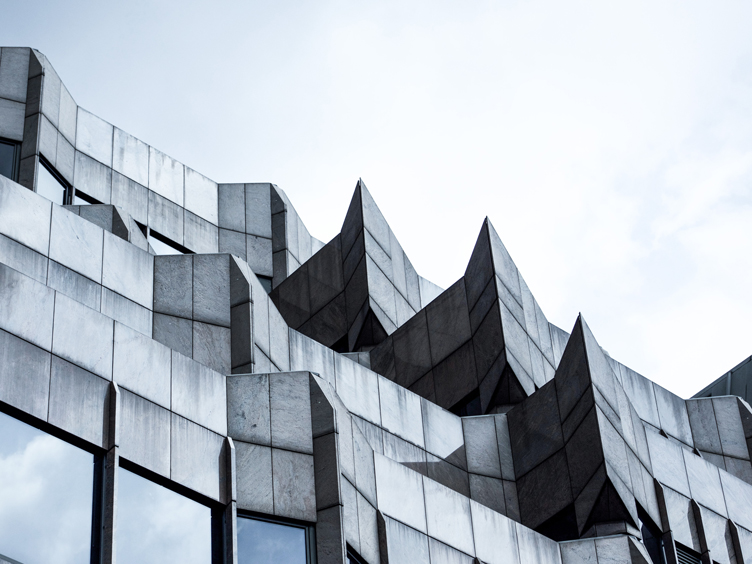 Brutalism in Architecture
With Brutalism starting as an architectural movement, we can't ignore the architects that laid the groundwork for other designers to build off of.
Le Corbusier
Le Corbusier referred to as a proto-Brutalist architect, and his modern designs can be found around the world today. Le Corbusier's Unité d'Habitation building in France is often considered to be the birthplace of Brutalism, as the enormous living complex was largely devoid of any decorative elements, instead having a very structured modular concrete design. The building served as a source of inspiration for many future Brutalist architects.
Paul Rudolph
Another iconic name in Brutalist architecture is Paul Rudolph, most remembered for his design of the Yale Art and Architecture Building. In 2008, it was renamed Paul Rudolph Hall to pay tribute to its creator. The building features textured concrete columns on either side of a narrow, off-center entryway. The open interior is enhanced by natural light and specifically designed to encourage interactions among students to form a community.
Marcel Breuer
Marcel Breuer fine-tuned the construction of Brutalist buildings, making the concrete panels in advance instead of pouring on site, which allowed him to achieve unique designs like honeycomb walls. He is one of the masterminds behind the Paris UNESCO building and is also responsible for the Whitney Museum of American Art (now called the Met Breuer), known for its unique inverted Babylonian ziggurat exterior.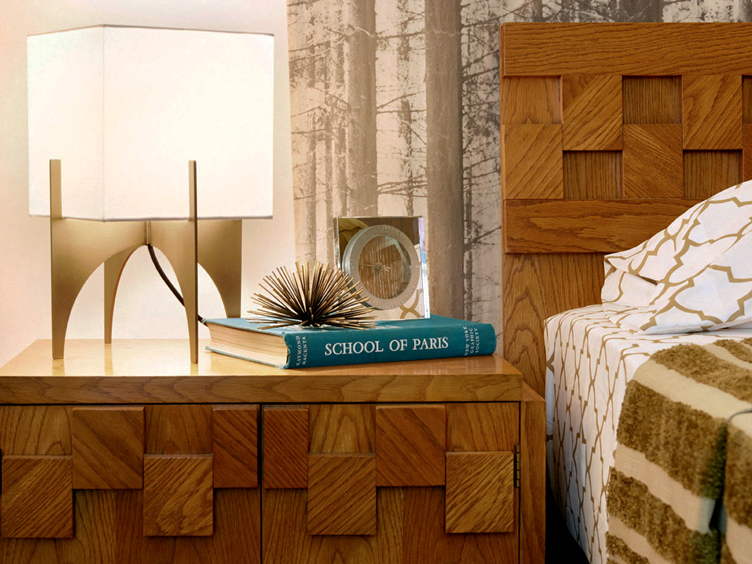 Furniture Makers to Know
While architects perfected the Brutalist style on the exterior of buildings, furniture designers were hard at work, creating pieces of their own to bring Brutalism to the interior.
Paul Evans
Paul Evans was one of the first furniture designers to use Brutalism in furniture. He focused on using metals, most notably bronze, to sculpt heavy cabinetry, table bases, and seating. Many of his designs feature mosaic patterns with mixed mediums. Vintage Paul Evans furniture usually carries a higher price tag, as most pieces are handmade and individually finished.
Curtis Jeré
Curtis Jeré is the business name for California team Curtis Freiler and Jerry Fels, who were known for pushing the limits of metals to create distinctive mirror frames, sculptures, and lighting pieces. They used a combination of scorching, shearing, and acid treatments to achieve perfectly distressed finishes. Many of the techniques that the power duo had used are no longer used, making vintage Curtis Jeré pieces highly sought after.
Tom Greene
Tom Greene created some of the most unique, eye-catching chandeliers and light fixtures of the Brutalism style. Green's choice of material was mainly bronze and brass. He used a torch to cut free-form shapes for initial designs, and scorched the metals to different temperatures to create color variations. Tom Greene chandeliers can be found across the world in homes, hotels, and even cruises.