Founded by Victor Mezhvinsky in 2008, Forma Construction is one of the preeminent homebuilders in the San Francisco Bay Area. Originally named MT Construction but redubbed Forma earlier this year, the firm employs about 30 craftsmen and works with some of the West Coast's most prestigious architects, designers, and artisans. Our Chairman of Editorial & Strategic Initiatives Michael Boodro spoke with Mezhvinsky about his firm's evolution, how they learn from design partners, and what it's like building houses everywhere from the Peninsula to Sonoma.
In this ever more brand-conscious society, it is considered risky to change your name. What prompted you to adopt the name Forma Construction?
In looking to the future, we wanted to make sure our core values remained the same while reflecting on the evolution of the construction firm we have become. Providing a stronger firm identity, FORMA recognizes the evolution of the firm while embracing our commitment to building design-driven work rooted in the deep relationships with our partners and clients.
What do you consider your firm's greatest challenge today? Finding skilled workers? Communicating with architects? Getting clarity from clients?
Our biggest challenge is to continually reinvent ourselves to stay on top of new trends, technologies, and emerging industry partners. Good help is always hard to find (especially in the Bay Area). Using technologies like Procore allows us to leverage our teams' time to create efficiencies in communication and schedule. This helps with keeping expectations and gives us additional tools to scaffold clients through what is usually a nebulous process. As builders, it is our duty to help clients, architects, and designers make timely decisions by skillfully supporting the team with robust metrics-experienced advice. Investing in our organization through these tools allows us to deliver in this critical responsibility.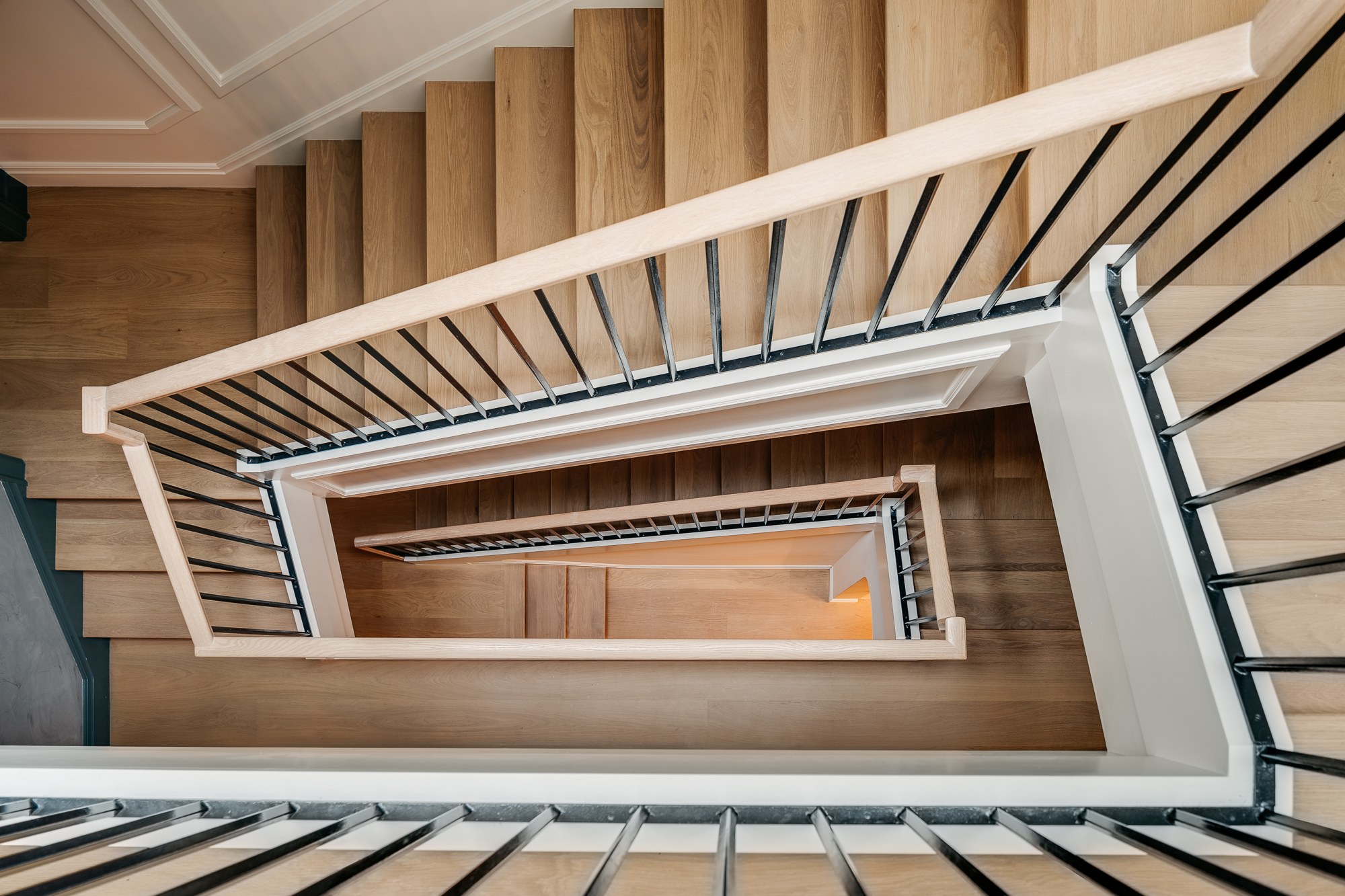 How has working in the residential market in San Francisco changed since you founded your firm?
Since we founded the business, the biggest changes have to do with efficiency and organization. Our early embrace of software has enabled us to grow while staying efficient and communicative with our clients and partners. Additionally, social media (specifically Instagram) has helped us learn more about the marketplace, meet new partners and showcase our work to a broader audience. Our clients are also coming to us with more information and research which helps us better understand their goals.
Which is the greater challenge and which do you enjoy more, renovations or ground-up construction?
Ground ups are always fun to do — especially because of the additional control you have over the work and its quality. While much of our work outside the city is ground up, it's less frequent for us to have the same chance in the city. So, when we do, it's great to have the additional flexibility to build for the new design instead of around the old one. Oftentimes this translates into renovations being more challenging because of a need to work around existing conditions rather than developing from the ground up.
At what stage ideally do you prefer to start working with a client on a project?
Pre-construction is a large part of our process. We like to engage with the clients, architects, and designers from the start so we can design for constructability at the inception of the project. This way, as the design comes into focus, the team is getting real-time feedback about implications and feasibility. This is especially important as we continue to do more and more highly customized projects. This also lets us hit the ground running since we have a chance during the pre-construction process to not just help develop the plans, but also learn the dynamics of the team members and really understand the clients' dreams. So much of building a home is not within the drawings; it lies within personalities and those interpretations.
Many of your projects are clean-lined and contemporary, yet you also execute more traditional designs as well. Is one style easier or more rewarding than the other?
I can't say that there is any style that's more rewarding. The love of building comes not from the style of the home, but from taking others' visions and helping make them a reality. A great builder loves to problem solve and adapt a plan to a specific site and requirements. For us the passion is in the journey — and satisfaction comes from a client moving in and truly enjoying a home with their family. It's rewarding to know we've helped create those memories.
Most of your projects are in San Francisco and vicinity, but you also do others in Northern California. Is it a challenge to work outside the city? Does distance bring complications?
We really enjoy working outside of the city, and not just for the space, but also for the additional opportunities for professional development. Each region and neighborhood has its own characteristics and the differences keep our skills honed and our team engaged through the variety of work. We also get to hear from a broader swath of partners to ensure our team is constantly learning and improving.
Historically our work has ranged as far north as Tahoe and as far south as Los Altos. We have also worked in the East Bay on some pretty amazing projects. While the span might seem large, our team lives throughout the area, so while the city is the geographic center of the area, team members living in North Marin are as happy to drive to Sonoma as they are the city. Similarly, we have team members in the Peninsula and East Bay, so this allows us to leverage projects from their locations to expand our area of service.
How large is your team and what are the areas of their expertise? How often do you hire outside experts and artisans?
As a firm rooted in craft, we often partner with others who are experts within their own specialties. Items like architectural steel, plaster, landscape, living roofs, etc. require consistent and deep knowledge to execute to discerning standards, so it's critical we partner with those who are best in their field. With that said, our team is about 35 people. We consist of about 16 tradesmen in the field, eight superintendents, four PM's, an estimator, office manager, APM's, CFO, bookkeeper, and our Director of Operations. Our team's experiences range from Timberpeg Construction on the East Coast to high-rise towers and winery work. With these experiences, we are able to distill the best practices each of us has learned to build better deliverables. Ultimately, we are proud of the breadth of experience the team brings and we work hard to continue improving our craft.
You have worked with many renowned architects and designers. What lessons have you learned from them?
I am constantly in awe of the talent we have been so fortunate to collaborate with. Each partnership gives us new perspectives and makes us better builders. As artisans our process relies on being able to work with others and being able to build on our collective experiences. We especially love being faced with new and challenging design needs that require us to work with the team to figure out how something that hasn't been done before can be created.
What factors do you consider when assembling a team for a new project?
The most important thing to our team is making sure people care. We can teach people a lot, and we invest in the team constantly, but if someone doesn't care, then they will never care to grow. What makes our team stand out is not just the attention to detail, but the thought that each project will be the epicenter for a family to create their memories, and the satisfaction in knowing that we had a hand in creating that experience drives us every day. So, when we look to new team members, we start by making sure that they care about their team, the project and the family that will live there. If we can do that, quality will follow.
What is your dream project?
We are an architecturally driven builder so projects with intricate and unique details really excite us. So, a dream project would be a design-driven project with an amazing team of collaborators and industry experts solely focused on making a great space and really enjoying the process that gets us there.