"I've found so many great pieces in the craziest places," says Michele Hembree, owner of MGH Discovered Art, a jewel box of a gallery tucked away off the main street in Alameda. "Today I even bought a painting off the back of a truck in an alley! But my best find is a c. 1940s-50s portfolio of figurative, gouache paintings from the estate of Jerry and Ruth Opper of San Francisco. I absolutely love this collection."
Michele has collected art her entire life with one guiding philosophy: buy what you love. Before opening her gallery, she worked as a graphic designer by day, and volunteered at the Oakland Museum of California's annual White Elephant Sale in her spare time. "It's an amazing place to learn," says Michele, who has developed a discerning eye while looking through thousands of collections, rare prints, signed photos and sculpture donated to the sale. "I work alongside many of the Bay Area's leading art experts who have taught me about things like appraisal, technique, framing and how to clean a painting. The key is to listen to everything they have to say."
After many years working with the museum, Michele was inspired to make great, affordable art available to everybody. Everyday, she scours estate sales, flea markets, and everywhere in between to find beautiful pieces to add to her gallery. And her efforts have certainly paid off: MGH is a favorite among leading Bay Area interior designers sourcing original art for their projects.
Looking to start your own art collection? Here are Michele's top tips to finding and displaying those perfect pieces to build your foundation around.
Lesson #1: It's all subjective. If you don't know what styles, color or subject matter you like best, go with your heart!
My advice is always the same – buy what you love! And if you are not sure, look at a lot of art. Take pictures, note the artist and time period. Things like that. That will help you develop your aesthetic.
Lesson #2: Keep your collection eclectic, and look for 'outlier' art – everywhere!
Look for more 'outlier' art – by artists who have talent but don't have the name recognition. I also encourage buyers to take more risks with mixing styles in their collections – experimenting with putting together collections that cross genres, mediums, and artists. And if you want to see what's coming, look to the past. Keith Haring was influenced by Egyptian Hieroglyphics, Diebenkorn was influenced by Matisse. Artists always draw from the past.
Lesson #3: Educate yourself (and take notes!) along the way.
Look at as much art as you can. You will develop a sense of what you like and don't like. Art and resources are everywhere: museums, art openings, estate sales, hotels and retail stores, even hospitals. Always be taking notes. I read a lot of art books! You can buy great and affordable books on art at any used bookstore.
Lesson #4: Take your time when making the decision to buy.
First, stick with what you can afford. Ask questions about the piece. See it in person, if you can. Google terms that are new to you. Always educate yourself and you will be more confident in what you are buying. And take your time, there's no hurry.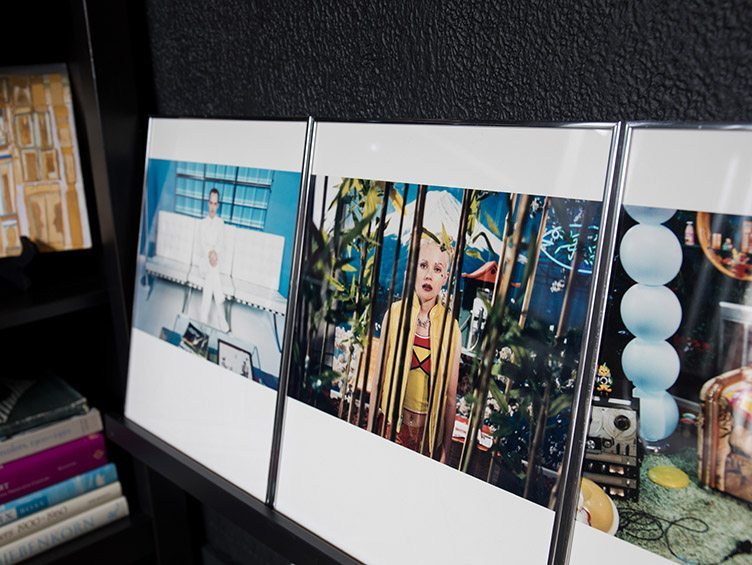 Lesson #5: The frame should complement the art, and help tell its story.
I like to try to keep the original frame with the art if at all possible. A simple gallery frame always works, just like a little black dress always works. If a piece is a work on paper it should be framed to preserve and protect it – a floating frame is a great option, and I think the worn edges of the paper helps to tell the history. I also think a canvas on an easel is a great way to display your art. I love the look of floating a piece.
Lesson #6: Work with a local frame shop.
Every city has a great master framer. In the Bay Area, Bosko's on College Avenue in Oakland is the best. John Bosko is a master framer and excellent artist. He has a great eye and really knows what works well together. And I have to say that his shop is a small museum in itself, with many excellent paintings by local artists, as well as John's father.