There's no denying the thrill of an item that's been made just for you. Indulgent? Perhaps. But when you consider the staying power of an object that's been handcrafted for you versus one developed for the masses, you have the beginnings of one very powerful argument. The act of creating one-of-a-kind items, known more formally as 'bespoke,' has been around for centuries; since the dawn of time, really — think about Michelangelo being commissioned for the Sistine Chapel, or the Roman Colosseum, which was commissioned by Emperor Vespasian in AD 72. But it seemed for a time a dying art, at least until now.
"Thanks in part to digital communication, it is now possible to discover and access maker services worldwide," says Charlotte Bowater, the founder of Guilded, a dealer and commissioning agent specializing in British artistry across the decorative arts and furnishings.
Charlotte, who is both approachable and wonderfully eloquent on the subject of bespoke, founded Guilded seven years ago, as a way to connect the skill of UK's talented artists and makers with the world at large. Her projects have ranged from modest customizations to major bespoke art installations for private clients and hoteliers, from L.A. to Bangkok. The result is a notable career, which has long involved serving major collectors and staging shows on both sides of the Atlantic. The roster of makers and artists she has worked with is nothing short of impressive.
"Bespoke," Charlotte says, "is unique by definition. The term refers to anything commissioned to a particular specification, and which may be tailored to the customs, tastes, and usage of the individual purchaser." To help better understand the nuances between bespoke and similar options like "limited edition" and "customized,"she draws a parallel between the world of art and design to that of apparel. Essentially, she says, bespoke is the antithesis of words like "off-the-shelf " and "ready to wear." It's also different from "personalized" or "customized," which means an off-the-shelf model is slightly altered, and "limited edition," which indicates an item has rarity value, but was not exclusively made for an individual.
When it comes to commissioning a bespoke project, there's no doubt the process can seem daunting. To simplify the process, Charlotte advises one to look at a platform like Chairish as a upmarket department store. "You are welcomed on arrival and are presented with a variety of areas," she says. "You are encouraged to browse, find inspiration from a range of designers, and perhaps select a few items to look at in more detail. Should you identify something suitable you can set about purchasing it for an instant result." But for bespoke, "there is another area of the store which offers an enhanced level of service," she says. "Here, you will find limited editions and designs that are customizable and can give rise to a commission. You make an enquiry and are guided as to the options open to you, including the advantages of a fully bespoke piece."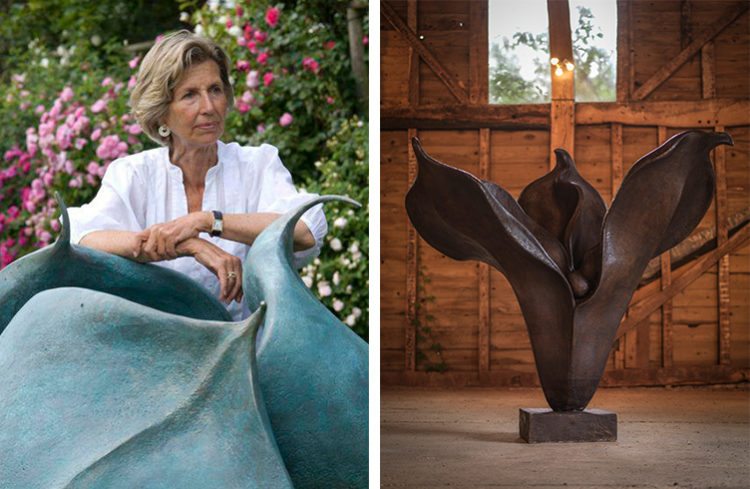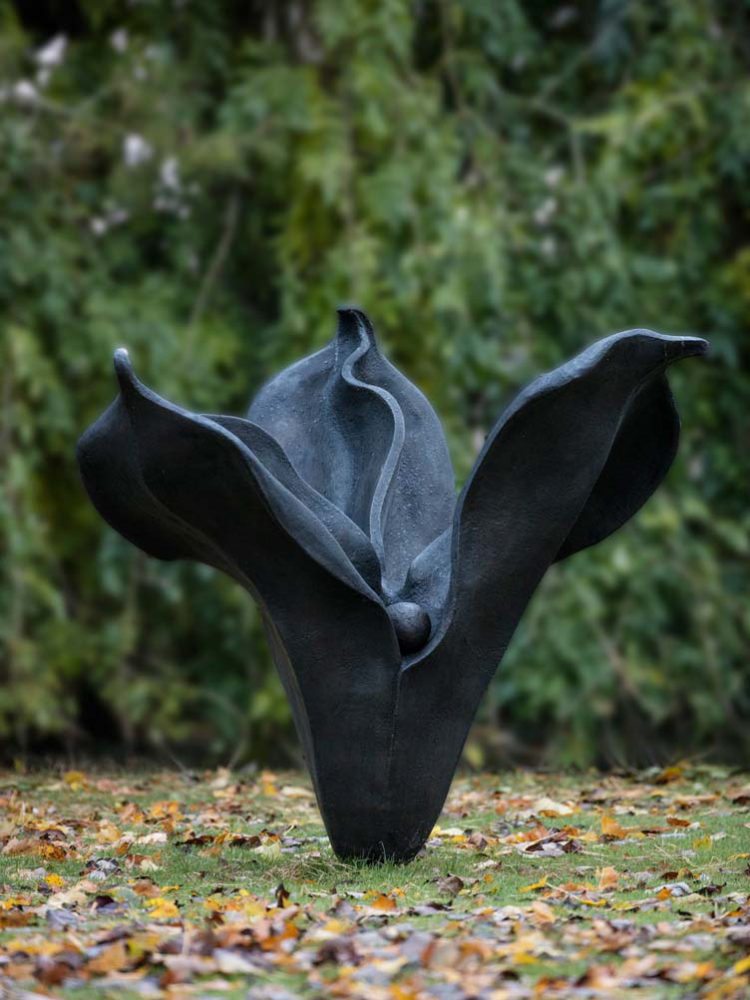 While the process of commissioning a bespoke piece is certainly more involved than say, "add to cart," Charlotte reminds us that is can be immensely rewarding. "The advantage of working with one of Chairish's selected dealers is the experience they have and the professional framework and peace of mind they provide," she says. Additionally, as she points out, "The dealer knows their maker, their skills and potential, and most importantly, how best to draw out the information they need to produce a proposal that truly reflects the needs and desires of their client."
"Guilded is all about relationships," she continues. "The success of our service is entirely due to healthy relationships with artist and client which we place above all else. This drives creative pride in the artist and a happy client."
Guilded's 5 Tips to Commissioning a Bespoke Art Piece
Charlotte provides a step-by-step guide on how to request a bespoke commission on Chairish, as well as an outline of what to expect during the process.
1. If you are attracted to a piece in Chairish bespoke, but your space and taste would prefer an adjustment, do not hesitate to get in touch with the dealer and inquire as to custom or entirely bespoke options
2. After discussion or exchange of relevant information, expect the dealer/ artist to offer you a clear proposal with measured drawings, samples, and a finite quote. Ask for terms of sale before you commit.
3. Embrace the process and be forthcoming with feedback. The greater the investment in the relationship between the dealer and maker, the more rewarding the outcome.
4. As you consider a custom-made or bespoke piece, do so with an open mindset to possibilities beyond what you thought possible; artists and makers produce their best work when they are creatively motivated.
5. Work the dealer or agent: they add value, facilitate, and have the wherewithal to provide you with a truly comprehensive end-to-end service, including working through shipping and installation wherever you are in the world.
Most of all, Charlotte says, "remember, you are the center of your experience. Our motivation is a happy client and success is measured on your satisfaction."