This summer, Dering Hall and DECASO partnered to introduce a number of talented young makers to our community. These makers and independent studios are defined by their unique product vision in an industry that embraces collaboration and innovation. Each of these makers is worth knowing because we believe this class will develop and produce tomorrow's classics. Find all the makers and their work below and on DECASO for inquiry and purchase.
Crump & Kwash. Justin Crump and Paul Kwash have been producing top quality furniture in Baltimore since 2015. The pair utilize shared backgrounds in artisan sculpture and architecture to bring streamlined engineering to some incredibly attractive and functional pieces. With a new showroom due to open in late 2019, Crump & Kwash is certainly a duo to follow.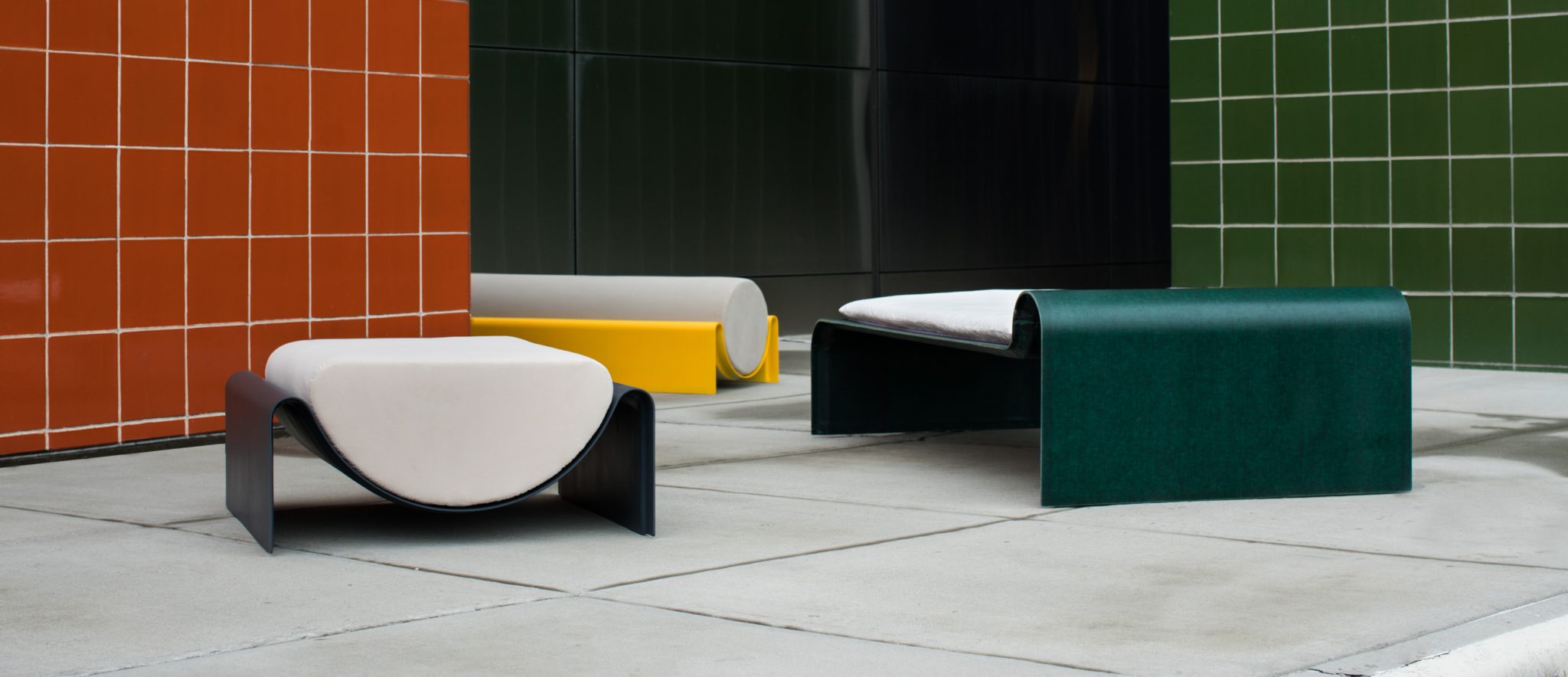 Asa Pingree. Asa Pingree innovates in both material and shape to craft exceptionally style-forward furniture. The Brooklyn-based maker channels his Maine origins with his uses of wood, and sometimes lobster-trap inspired crates, all while keeping the focus on stability and comfort that adds a component of the timeless, and the cool, to each design he produces.
Kin & Company. Kin to each other, and a company together, design savvy cousins Kira DePaolo and Joe Vidich quietly built a reputation on high-end metal fabrication before rightly shining in the New York design scene with their Thin Series in 2017. The two have maintained their forward-looking design aesthetic by challenging what's normal, and emphasising the dramatic through precise metalworking, and more recently, innovative patination techniques.
Current Collection. With a studio HQ in cloudy, Portland, Oregon, Nash Martinez of Current Collection has an ingrained and profound appreciation for light. His designs evidence this appreciation by bringing a soulful and purist flavor to his contemporary fixtures. Nash and his team draw on a variety of local talent together to perfect the quality lighting that fit seamlessly into any interior.
Sukrachand. Robert Sukrachand is a multi-dimensional craftsman, and has been professionally creating his striking mirrors and furniture in Brooklyn since 2015. Sukrachand takes the subtle cultural influences of his Thai background and translates them into an imaginative language of refined modernism and comfort. A consistent and rising talent, Sukrachand is a selection of what's exciting and fresh in New York.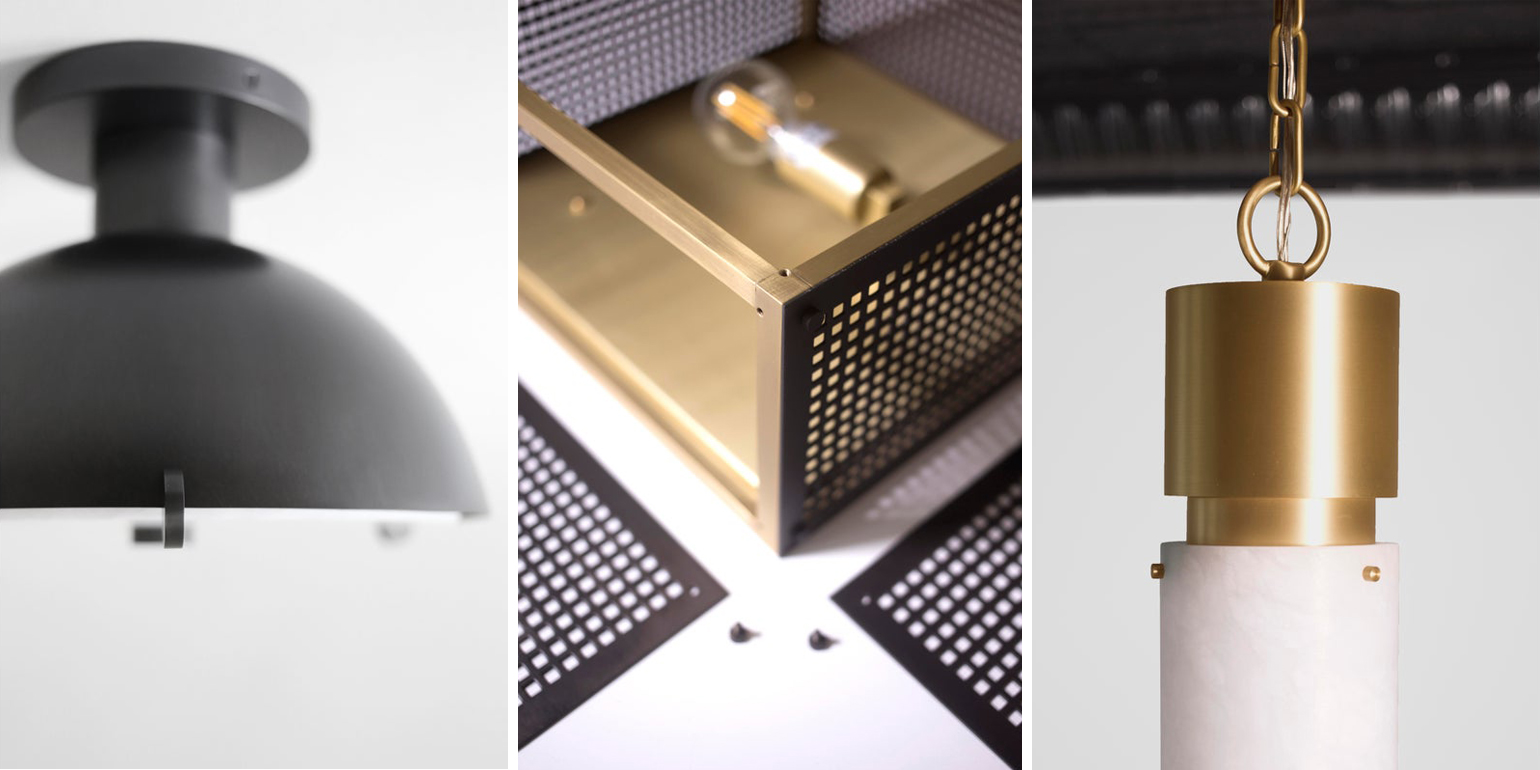 Orphan Work. Lauren Larson and Christian Swafford, the masterminds behind the dark curtain of Material Lust, ventured into the luxury lighting space with their new project, Orphan Work. The Orphans, as the work is affectionately known, are top-end lighting basics that carry high customization capability. Larson and Swafford collaborate with their deep network of Italian craftsmen to bring their pieces to life in their Soho, NYC studio.
Jack Rabbit Studio. Brett Miller, a San Diego transplant living and producing in upstate New York, is the newest designer to make our list. He formally launched his first furniture pieces in 2018. The organic forms and attractive curves of this new work makes these designs both unique and inviting, while still retaining the natural feel of hand-honed raw material.
Harkavy Furniture. Dylan and Wesley Harkavy were brothers long before they became furniture designers. Their shared skills and vision made the transition into business partners and co-creators a natural one, especially given the influence of contemporary design around their Portland, OR studio. Imagining modern furniture through a lens of definitive lines and solid materials in each collection makes for the strong contemporary brand that is Harkavy.
DuroDeco. DuroDeco is a furniture company that produces comfort from the unexpected. Founders Rachel Robinson and Michael Dunham draw from their respective accomplishments in architecture and structural engineering to make collectible pieces with many pleasant surprises in material and technique. With a nod to the lucite era, DuroDeco elevates to the non-traditional with the bold use of glass in both seating and surfaces that add refinement to already exciting design.
Trey Jones Studio. Trey Jones Studio, a Seattle upstart opened in 2007, moved to Washington, D.C. in 2015 where it quickly became a leader in the East Coast maker community. Jones's designs blend historical use with contemporary geometry to create a thoughtful and charismatic collection. From his early marble and oak custom Landscape Credenza, to his newest addition, the adjustable Ridge Bookcase, design from Trey Jones Studio remains adaptable and relevant.
Ovuud. Ben Gillespie bends the rules when it comes to his Philadelphia-based lighting studio. By rules, we mostly mean his light fixtures, which employ wood bending techniques to create captivating curves in the fixture's frames. An attentiveness to light quality is also highly evident in Ovuud's work, as the warmth of each fixture aligns well with the physical shapes of each ceiling, wall, and floor light.